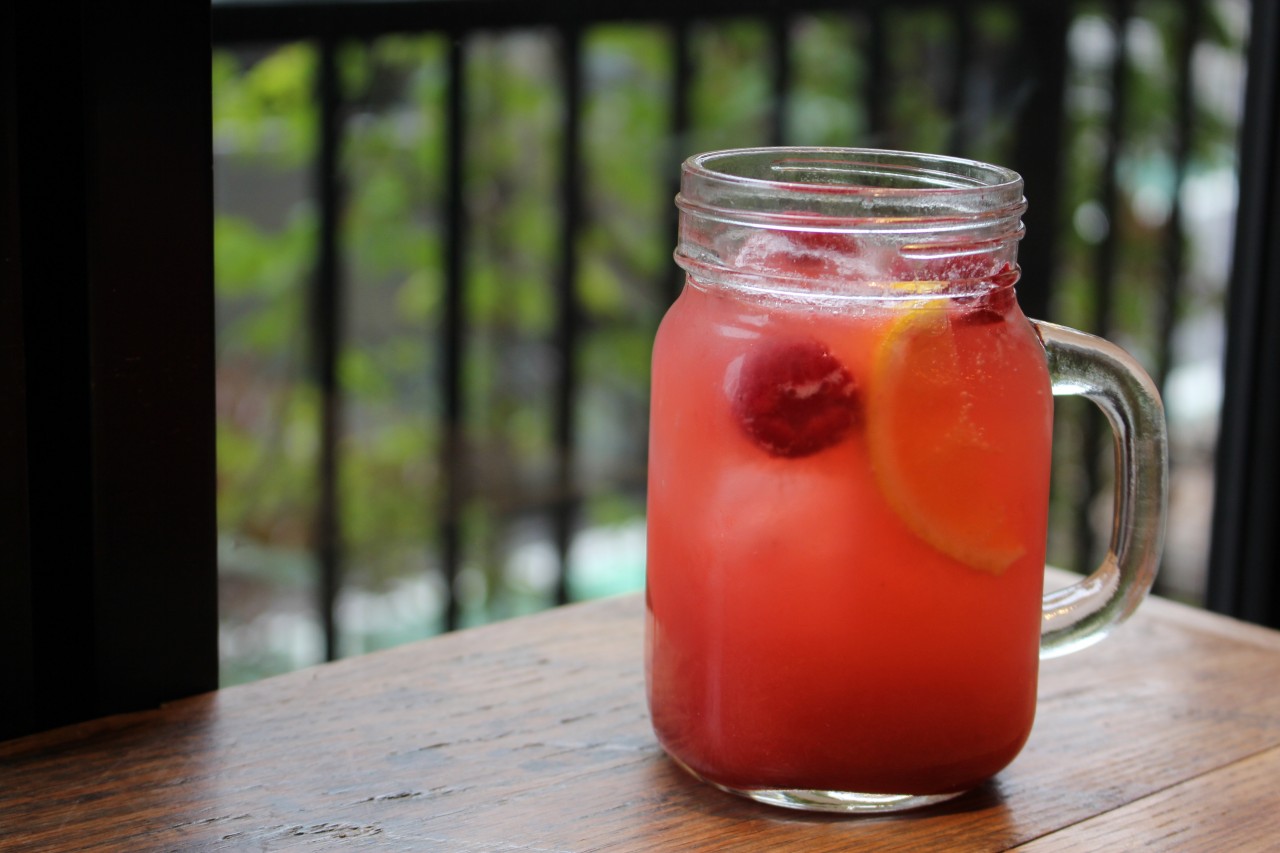 SMOKEHOUSE Raspberry Rhubarb Gin Soda
---
We have a new fruity addition to the cocktail menu!
This Raspberry rhubarb gin soda, served in a cute Mason jar, is a refreshing drink perfect on a warm, sunny day.
It has a well-balanced, sweet and tangy taste sure to quench your thirst, and don't forget to
take a bite of those whole raspberries mixed in too!