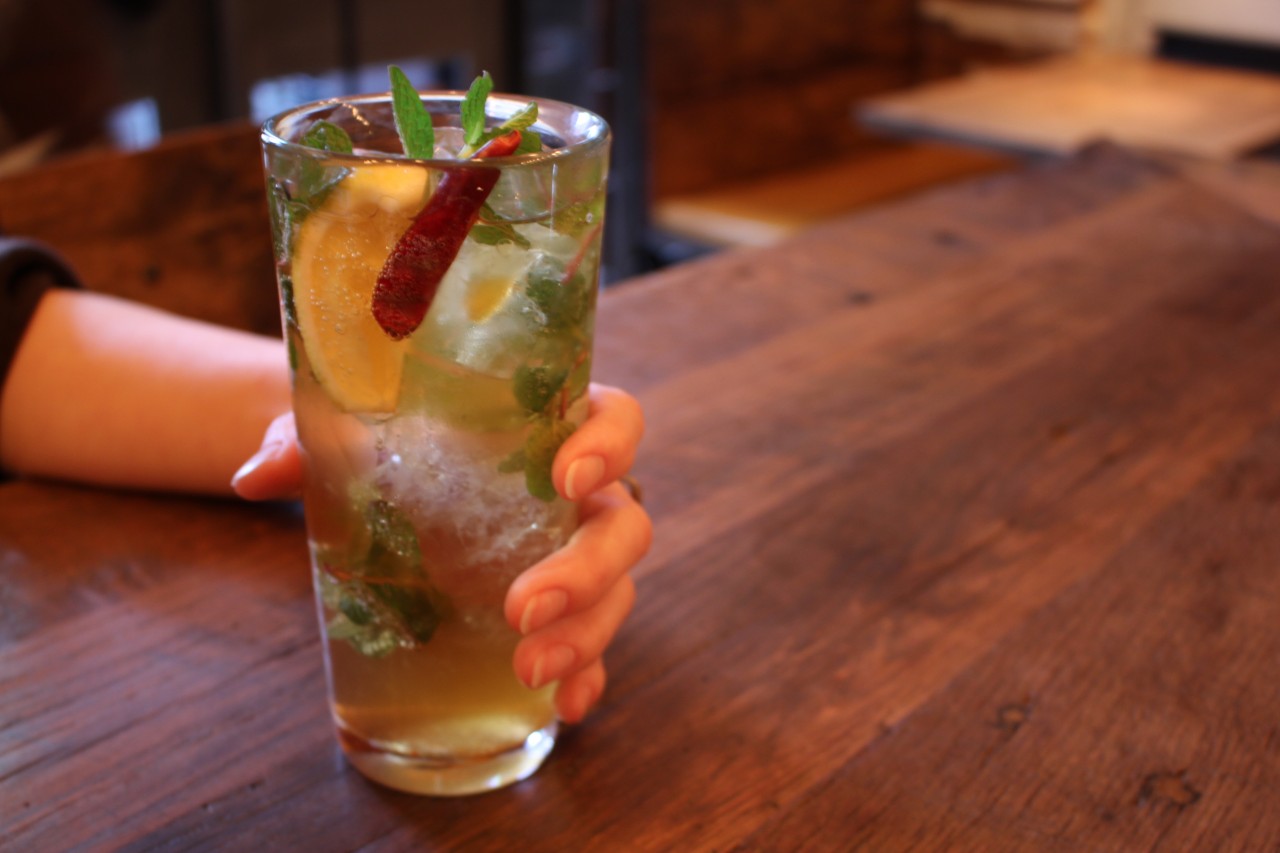 SMOKEHOUSE Chili Mint Julep
---
SMOKEHOUSE has added a spicy twist to the classic mint julep to make a new cocktail,
the Chili Mint Julep.
An original chili syrup is mixed in this whiskey-based drink, making it the perfect match for
the large plate of BBQ you're bound to eat!
The bright red chili pepper is the perfect topping to give it that final, extra kick to wow your taste buds.