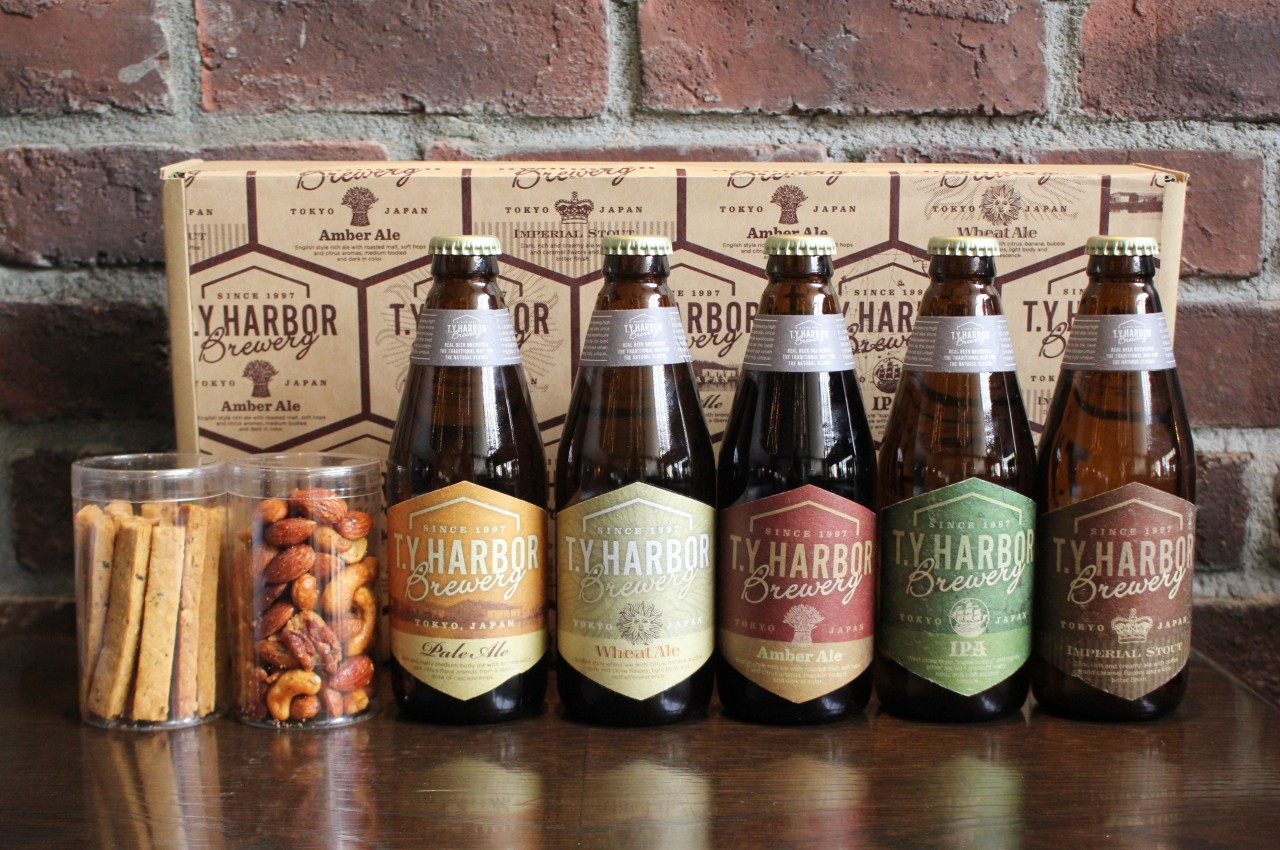 Summer Gift Pack
---
T.Y.HARBOR BREWERY's Summer Gift Pack is now available!
This gift box includes our 5 classic bottled beers along with our popular smoked nuts and a special beer snack made by Lily cakes. Craft beer handmade in Tennoz, Tokyo will make the perfect gift to friends, family and other loved ones.
Name:Summer Gift Pack
Period:Friday, July 1 ~ Friday, July 15
Price:4,320 yen (includes tax・shipping not included) ※comes in an original gift box
Details:5 bottled beers(Pale ale、Wheat ale、Amber ale、IPA、Imperial stout )
     smoked nuts、and shichimi pepper sables.(x1)
Order:via web only (Click here to order >>>)

※On sale period is subject to change.
※Shipments to isolated islands not included.
※Shipping may take about one week.
beacon, BOND ST. KITCHEN, breadworks, CICADA, crisscross, EL CAMION, IVY PLACE, Lily cakes, No4, SMOKEHOUSE, T.Y.HARBOR, T.Y.HARBOR Brewery, THE ROASTERY, TYSONS