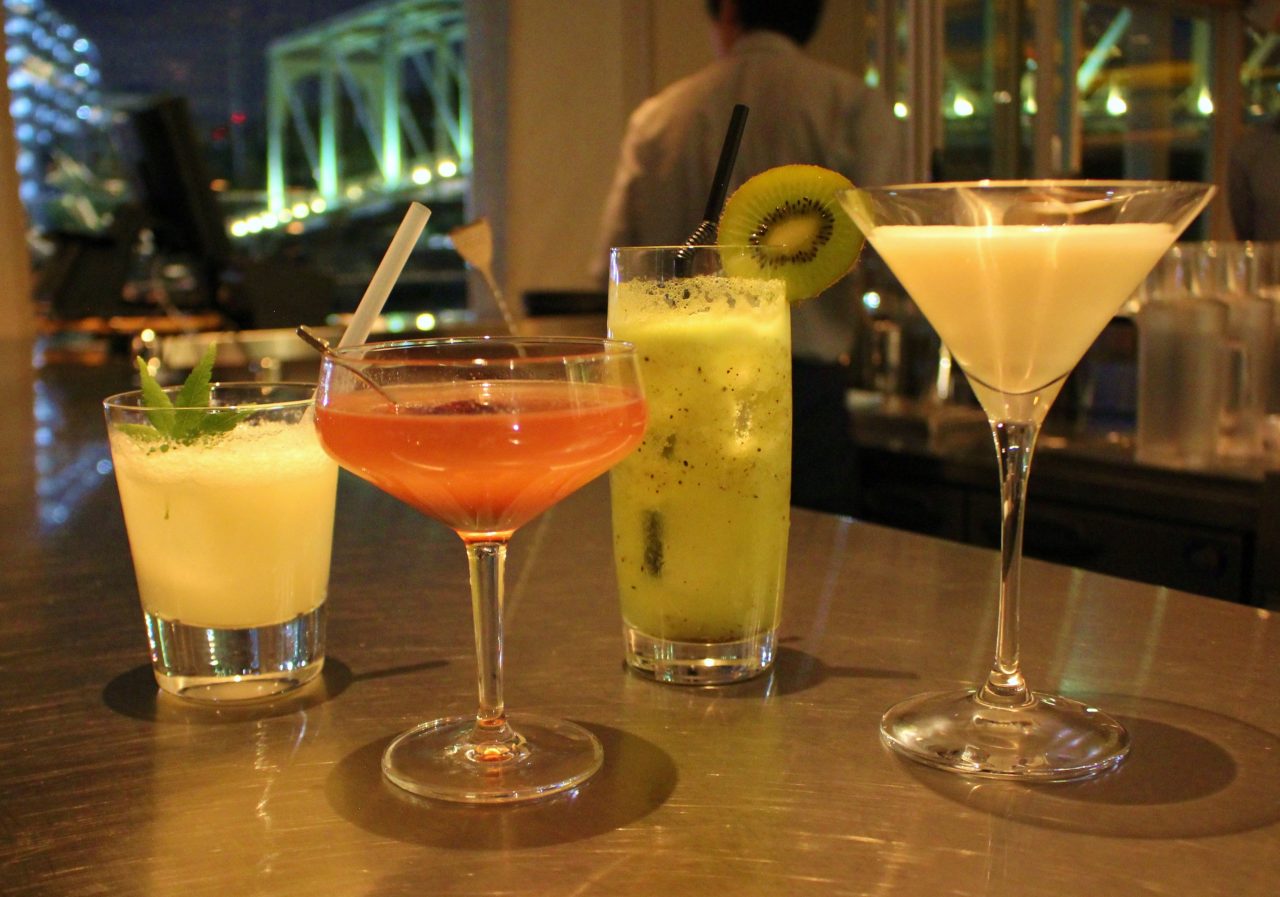 Autumn Fruit Cocktails
---
Here is River Lounge's list of new, seasonal cocktails made with fresh autumn fruit.
【Fruit Rock "Autumn Pear"】
Enjoy the aromas of this cocktail from the Bombay Sapphire along with the flavors from the fresh pears.
【Grape Tiziano】
A colorful Kyoho-grape sparkling cocktail.
The juiciness from the grapes looks and tastes great, and the sparkling wine gives this drink its fizzy yet refreshing flavor.
【Kiwi-moni】
Using a fresh, whole kiwi, this fruit cocktail has an elegant sweet & sourness you're sure to enjoy.
【Apple Hopper】
A smooth dessert cocktail using Japanese apple liqueur, vodka and homemade apple syrup.