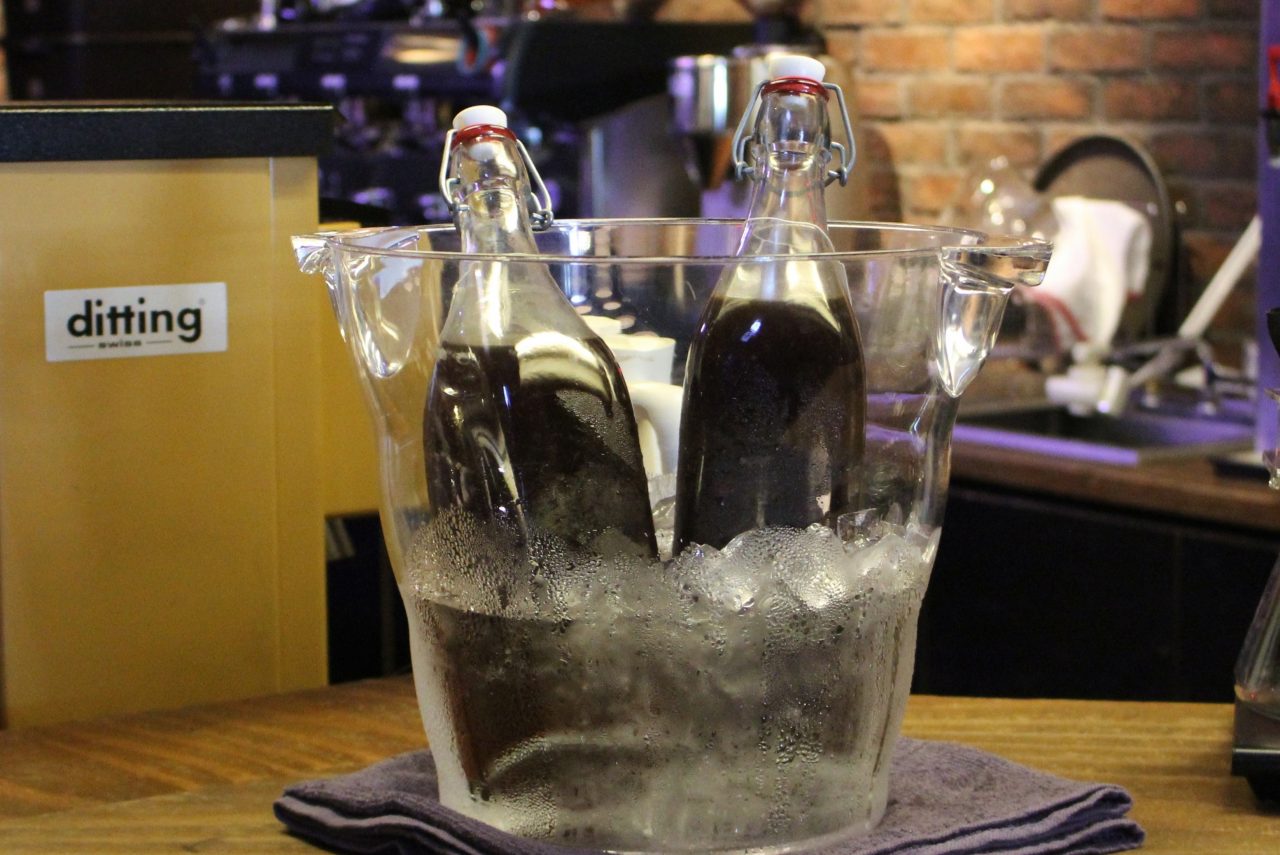 Cold Brew Coffee
---
Cold brew coffee is here at The ROASTERY again during the summer time only! In addition to the 2 kinds of coffee that changes daily, we also have a cold brew coffee set that comes with coffee beans and a pot so you can make your own coffee at home. It's as simple as putting the ground coffee in the pot, slowly pouring the water, and waiting 8 hours while it sits in the fridge!
【Cold Brew Coffee Set】
HARIO Cold Brew Coffee Pot (700ml) + Single Origin Coffee Beans 50g x 4 kinds
Beans 200g Set / ¥3,000 tax included (Beans only/No pot・・¥1,850- )
Beans 400g Set / ¥4,300 tax included (Beans only/No pot・・¥3,290- )
※ The type of coffee beans may change seasonally. Please ask staff for more details.