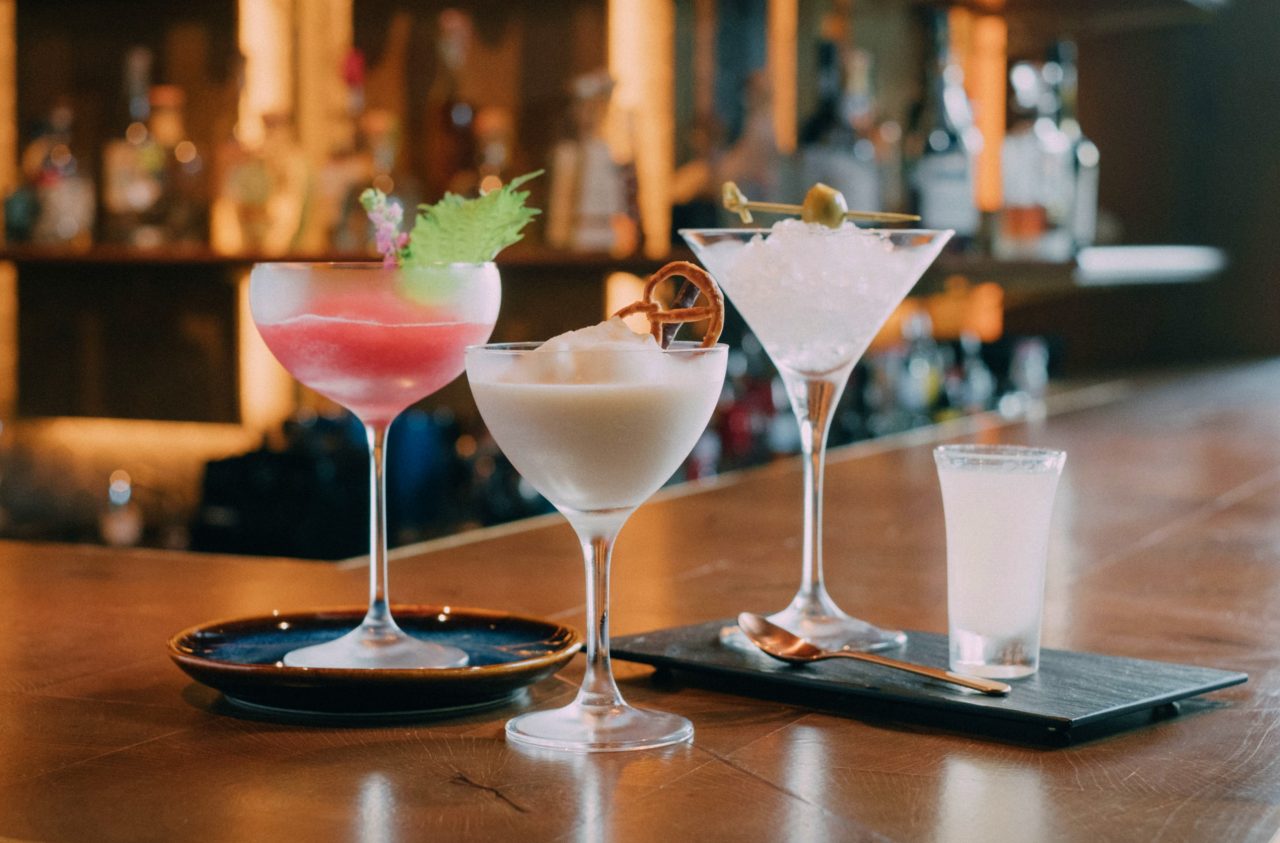 Metropolitan Summer Cocktails
---
This summer until September 18, CRISTA will have special metropolitan-style summer cocktails added onto the menu!
Cool down with these original cocktails named after different metropolitan cities around the world.
【Metropolitan Summer Cocktail(¥1,200 each)】
<TOKYO>
A sweet granita cocktail with a Japanese "wa" theme using ume-shu and homemade fresh red shiso syrup. Enjoy its bright color and refreshing aroma from the red shiso.
<NEW YORK>
This frozen cocktail is a creamy blend of bourbon, coconut syrup, cream and ice. Sip this fun drink as a dessert cocktail with an elegant taste.
<LONDON>
A semi-frozen cocktail using premium gin mixed with lime and bay leaf syrup, poured over crushed ice. Scoop with a spoon, almost like you're eating shaved ice!