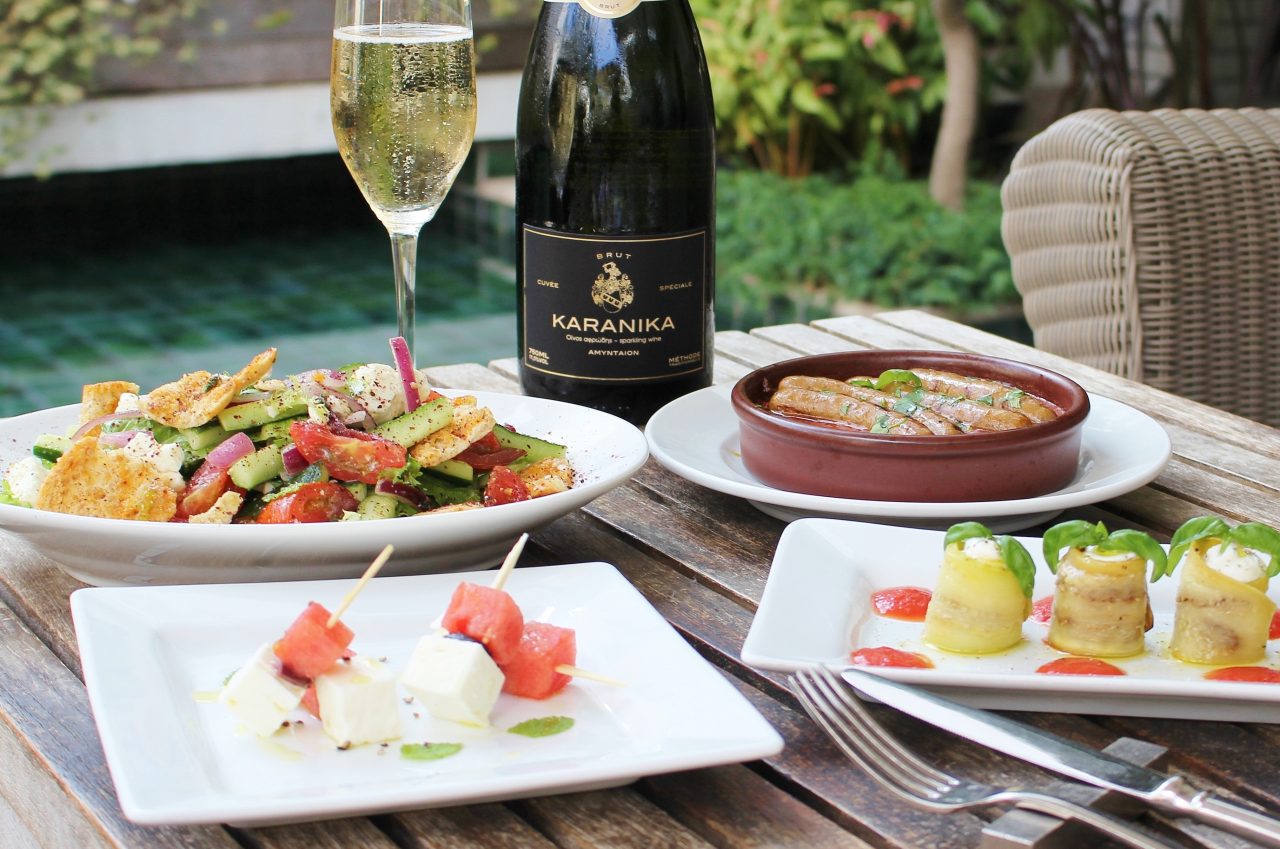 CICADA: New Summer Menu
---
CICADA has several new summer dishes on the menu including refreshing tapas to salads with original spices to lamb sausages. Enjoy with a glass of a rare Greek sparkling wine!
【Summer Menu Items】
<Watermelon and feta pintxos with kalamata olives and mint>
A classic Greek combination with rich feta cheese, watermelon and mint. This dish pairs perfectly with a Greek sparkling wine.
<Chilled roasted eggplant and ricotta cheese roulades with pomodoro sauce and micro basil>
Roasted eggplant filled with ricotta cheese roulades. The basil is a great accent along with the tomato sauce.
<Lebanese fattoush salad with romaine, cucumber, tomato, feta, crisp pita and sumac>
A classic Lebanese salad with a lemon dressing, sprinkled with a sumac, a spice very popular in the Middle-Eastern area.
<Grilled house made lamb merguez sausage with spicy tomato sauce and coriander>
Enjoy this lamb sausage with just the right amount of spiciness from the harissa, bringing out the distinct flavors of the lamb.