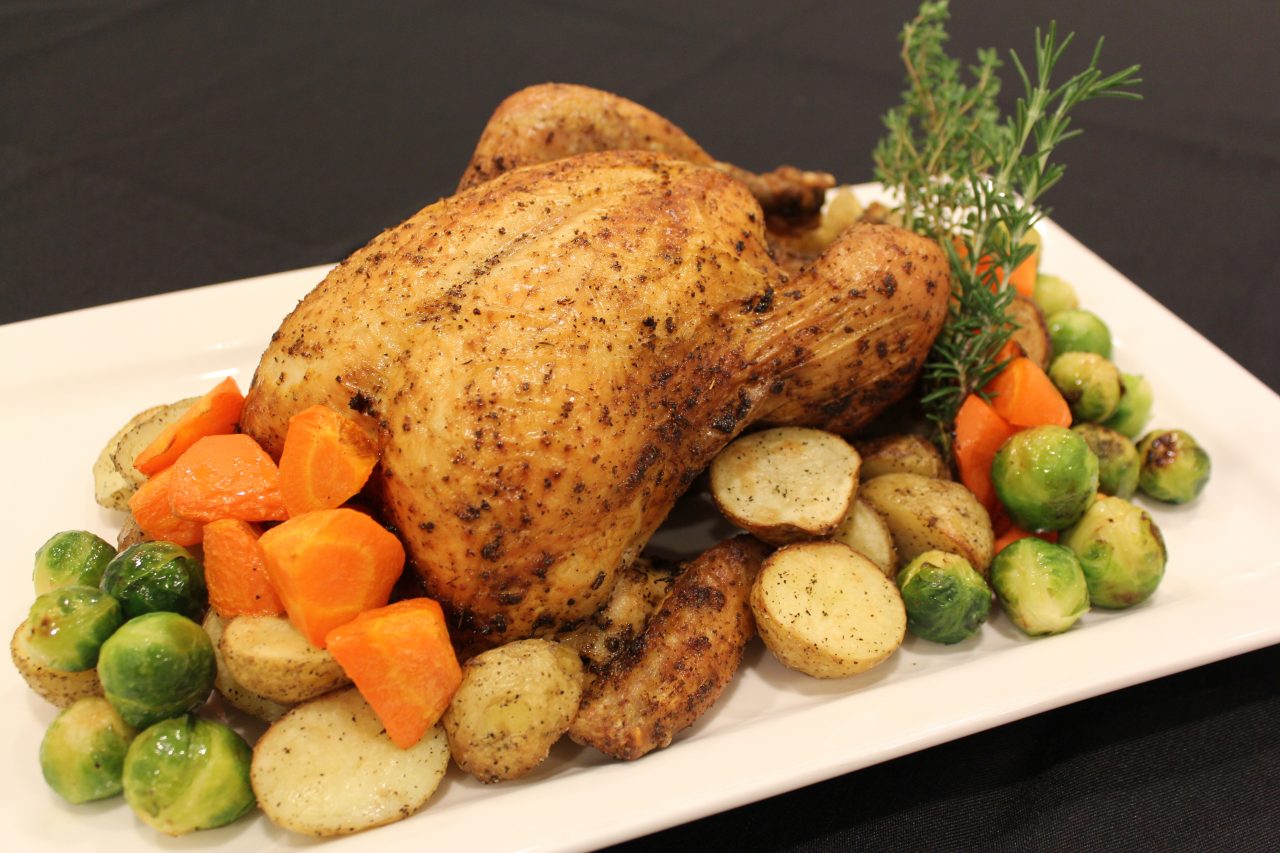 【SOLD OUT】BOND ST. KITCHEN's Christmas Roast Chicken Package
---
Our Roast Chicken Packages are all sold out this year! Thank you for your all of your reservations, and we look forward to your cooperation next year!
————————–
TYSONS & COMPANY's catering team at BOND ST. KITCHEN will be making their Christmas roast chicken package again this year! Pick up will be available at Tennoz, Omotesando and Kojimachi.
For reservations, please call (03-5479-0776) or e-mail (bsk@tysons.jp). Numbers are limited, so be sure to reserve early!
Feel free to contact us for catering services of any other holiday or end-of-year events and parties!
<Information>
・Whole roasted chicken(about 1.8kg, for 4 people)*please choose from herb or original spice
・Roasted vegetables (potatoes, carrots and brussel sprouts)
・・¥4,000
<On sale dates>
Saturday, December 23 ~ Monday, December 25
<Pick up location>
Tennoz BeNTO EXPRESS (12pm~7pm)
breadworks Omotesando (4pm~6pm)
Kojimachi No.4 (4pm~6pm)
BOND ST. KITCHEN, breadworks, CICADA, crisscross, CRISTA, EL CAMION, IVY PLACE, Lily cakes, No4, SMOKEHOUSE, T.Y.HARBOR, T.Y.HARBOR Brewery, THE ROASTERY, TYSONS