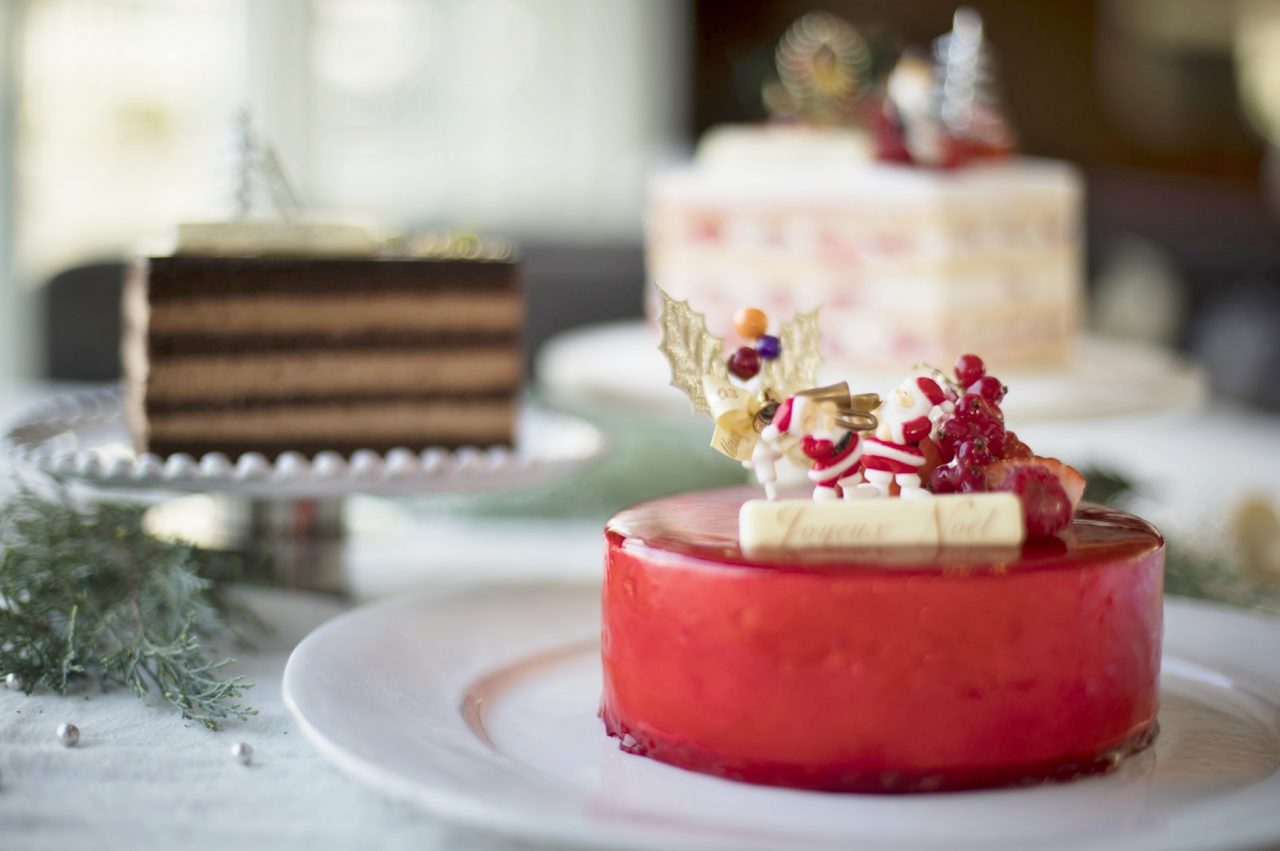 Christmas Cakes by Lily cakes
---
Starting November 10, Lily cakes will be starting reservations for this year's Christmas cakes!
Choose from 3 kinds of cakes including strawberry short cake, chocolate short cake and strawberry tiramisu.
■Christmas short cake
Size: 4.5(12×12cm) 3,800 yen 、5.5(12×18cm) 5,500 yen
The Christmas version of "Triangle," one of Lily cakes' favorites! The rich and moist spongecake with layers of fresh cream made with 100% Hokkaido milk and Japanese strawberries.
■Christmas chocolate short cake
Size: 4.5(12×12cm) 3,800 yen 、5.5(12×18cm) 5,500 yen
A chocolate cake made with couverture chocolate from Ecuador and Japan. Enjoy the pure flavors of cacao directly on your tastebuds!
■Joyeux noel
Size: 4.0(12cm) 3500 yen、5.0(15cm) 4500 yen
Only available during Christmas! This strawberry tiramisu is made with 100% Italian milk and high quality mascarpone cheese. Enjoy the aroma and crimson coloring of the Senga Sengana strawberry from France, along with a vanilla brulee sauce.
<Reservations>
Pre-order:11/10(Fri)~12/17(Sun)
Pick-up period:12/20(Wed)~12/25(Mon)
Pick-up location:Lily cakes (2-1-6 Higashi-shinagawa, Shinagawa)
Payment method: via credit card in advance
*Cash only for in store reservations
Pre-order method:In store or by e-mail
—Reservation by E-mail—
Please fill out the following, and send order via e-mail. We will reply as soon as possible.
Click here to order >>
(1) Name
(2) Phone number
(3) E-mail address
(4) Cake type/# of cakes
(5) Pick up date (Please choose preferred date and time from above)
※A confirmation e-mail will be sent within 24 hours receiving your order to the given e-mail address.
If you do not receive a confirmation e-mail, please re-send your e-mail or call for any questions.
※Any information provided will not be used for any other purpose besides for cake reservations.
※Please call for any other questions or inquiries.