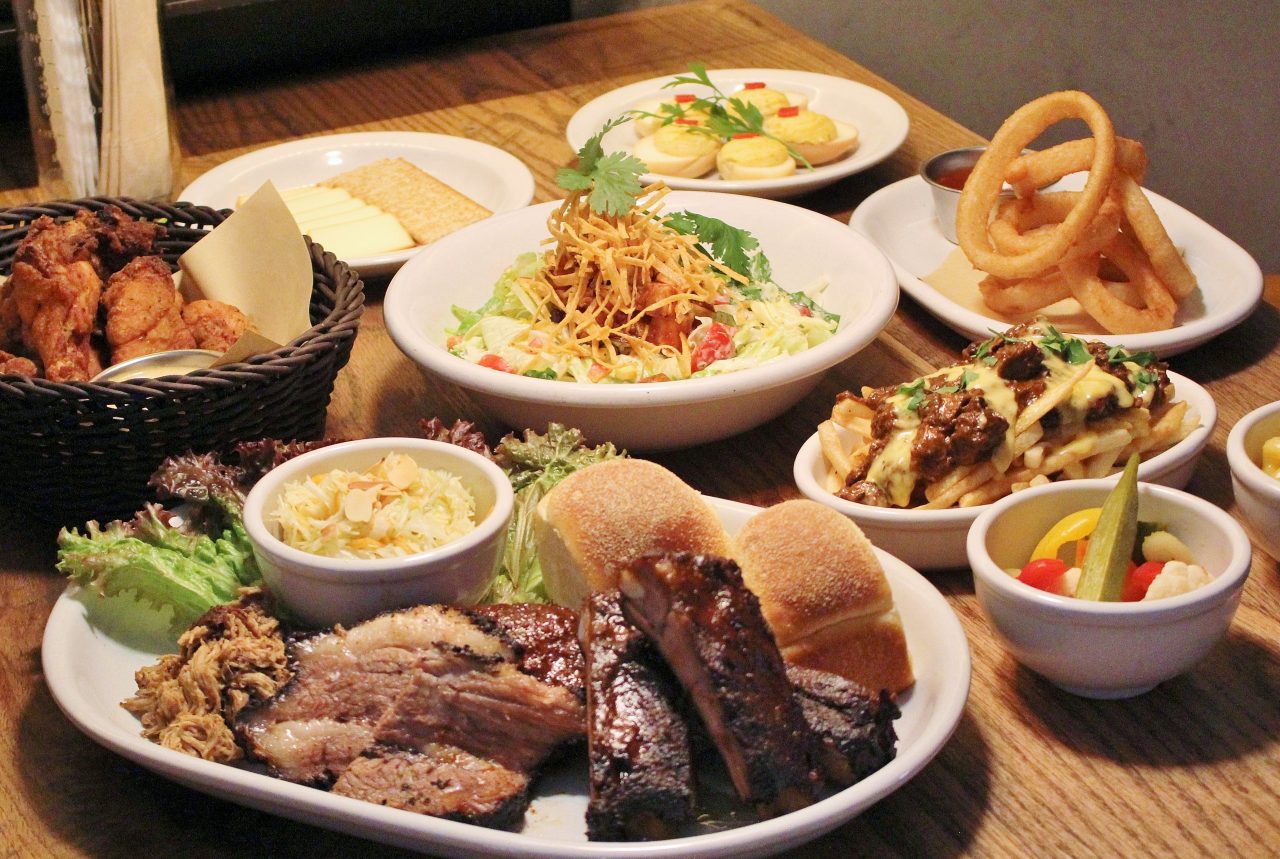 SMOKEHOUSE Party Menu
---
A share style party menu is available at SMOKEHOUSE for both private and business uses! Starting in August, party menus can be ordered during lunch time for smaller parties.
【Dinner】from 8 people
◆SMOKEHOUSE ¥2,800
A line-up of all SMOKEHOUSE favorites! The taste is great, with more than enough for everyone. Perfect for a dinner with friends or a casual get-together.
◆SEASONAL SMOKE ¥3,800
With a full line-up from appetizer to dessert, get the full, authentic American BBQ experience.
【Lunch】from 4 people
◆SMOKEHOUSE ¥2.500
Just a little more extravagant than your ordinary lunch. You can even enjoy the popular "JENGGA BURGER.