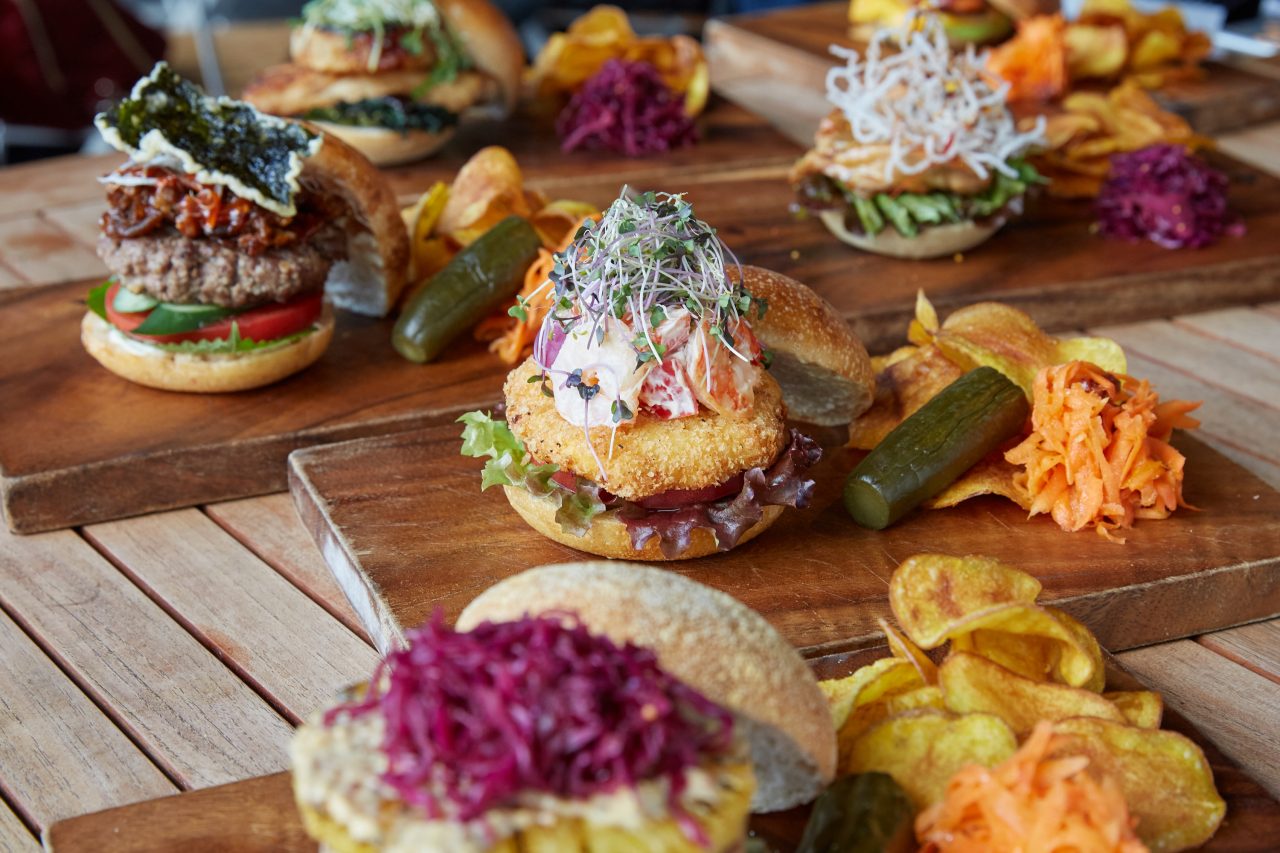 No.4 Burger Fes 2018
---
No.4, joining BURGER FEST for the first time, is basing their burger line-up on their store concept of "hand-craft." All of the sauces, ingredients and buns are handmade and in addition to their 2 classic burgers, there will be one kind that changes weekly. From Korean burgers to mackerel burgers, come enjoy the variety of special hand-craft burgers at No.4!
The beer ticket you receive with a burger order can be exchanged for 1 T.Y.HARBOR BREWERY craft beer or any other drink on your next visit.
<Classic(¥1,200 each)>
・No.4 Burger with homemade patty and brioche buns
・Falafel hummus burger with tzatziki sauce and focaccia buns
<Weekly(¥1,200 each)>
・1/6(Sat)~1/14(Sun):Roasted salmon burger with choron sauce and dill buns
・1/15(Mon)~1/21(Sun):Teriyaki chicken burger with Noritama-shichimi flavor and sansho buns
・1/22(Mon)~1/28(Sun):Korean BBQ burger with Korean seaweed and kimchi buns
・1/29(Mon)~2/4(Sun):Mackerel burger with daikon-tatsuta, tamari-soy sauce glaze and wasabi buns
・2/5(Mon)~2/11(Sun):Gratin croquette burger with shrimp tartar and avocado buns
・2/12(Mon)~2/18(Sun):Sausage patty burger with grilled pineapple, Creole mustard and cornmeal buns
・2/19(Mon)~2/25(Sun):Shiitake gravy burger with miso-bacon and brioche buns
※Available during lunch and dinner time only.