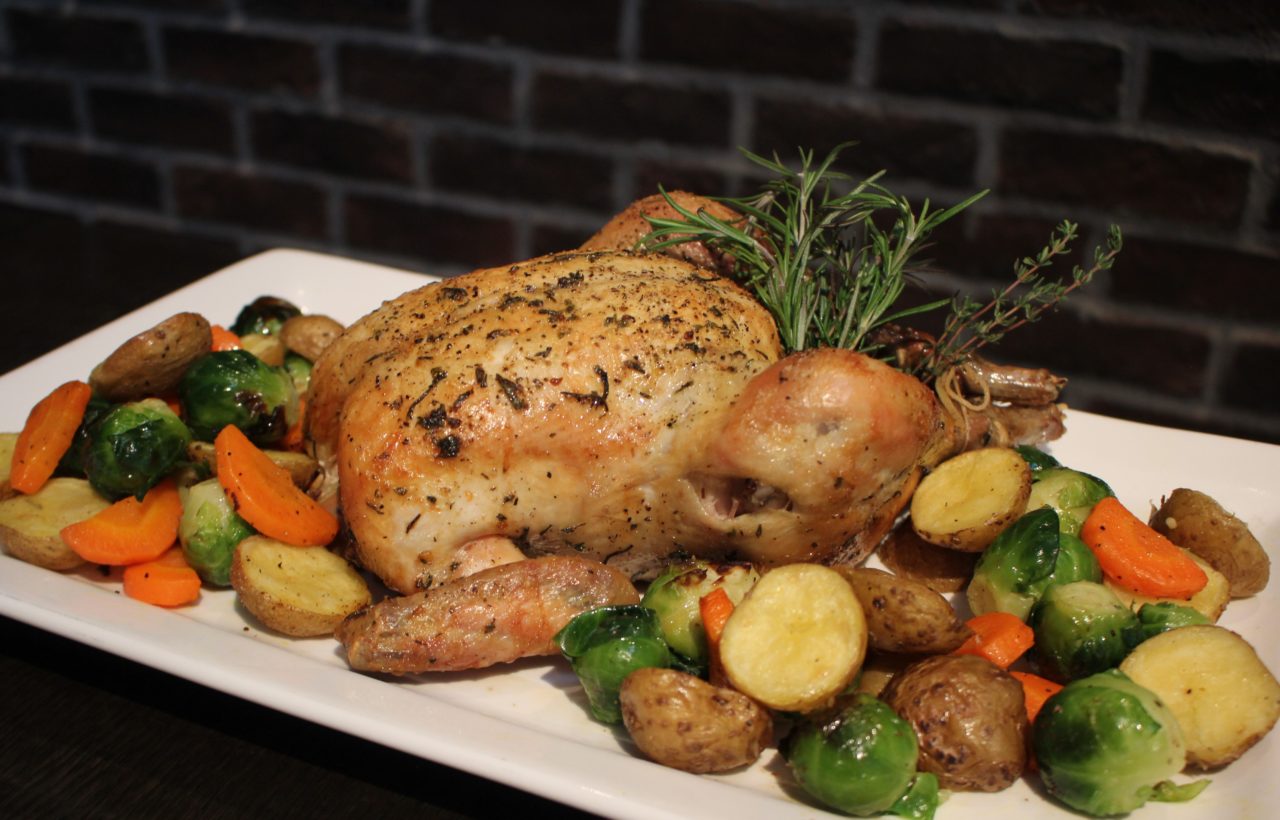 BOND ST. KITCHEN's Christmas Roast Chicken Package
---
TYSONS & COMPANY's catering team at BOND ST. KITCHEN will be making their Christmas roast chicken package!
Pick up will be available at Tennoz, Omotesando and Kojimachi.
Please call or e-mail bsk@tysons.jp to make a reservation.
Numbers are limited, so be sure to reserve early!
Feel free to contact us for catering services of any other holiday or end-of-year events and parties!
【ROASTED CHICKEN PACKAGE】  ¥4,000
<Information>
Whole roasted chicken(about 1.8kg, for 4 people)*please choose from herb or original spice
Roasted vegetables (potatoes, carrots and brussel sprouts)
<On sale dates>
Friday, December 21st ~ Monday, December 24th
<Pick up location>
Tennoz BeNTO EXPRESS (12pm~6pm)
breadworks Omotesando (4pm~6pm)
Kojimachi No.4 (4pm~6pm)
Reservation: 03-5479-0776
Mail:bsk@tysons.jp