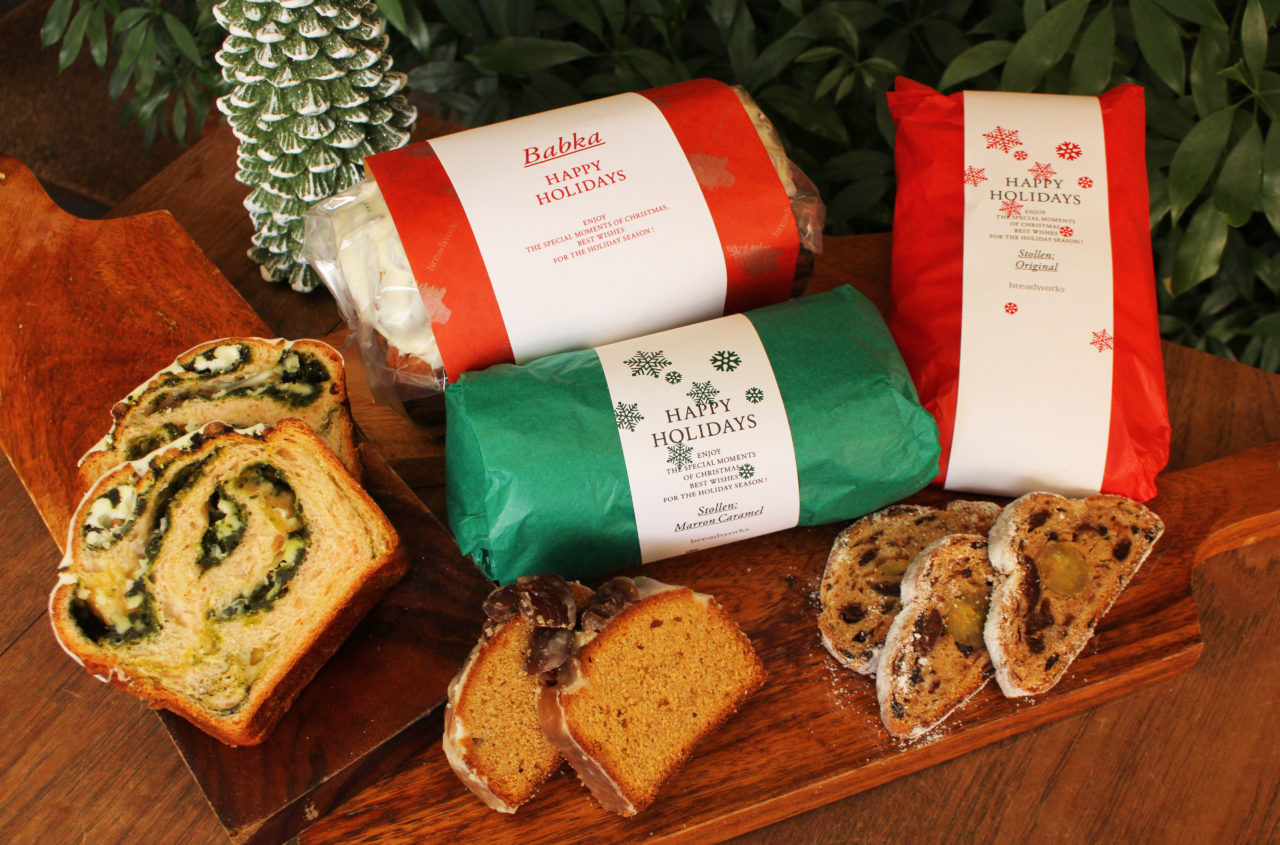 breadworks:Christmas Stollen&Babka
---
breadworks' Christmas stollen is now available! Enjoy a slice at a time all the way until Christmas.
This year we offer 2types stollen including original and marron & caramel and White Chocolate& Matcha Babka.
◆original Stollen ¥1,900
breadworks' original take on the classic holiday stollen is made with an almond paste including chopped pistachio bits and liquor-infused fruits such as raisins, figs, lemon, oranges and cranberries.
The roasted almonds gives this an extra crunch. The dried fruits and nuts blend well within the stollen, giving it a richer flavor as time passes by.
◆Marron and caramel stolen ¥2,500 
This unique stollen uses French marron paste and homemade caramel, topped with a French marron glace. Enjoy the light aroma of the rum and the flavors of the different ingredients.
◆White Chocolate& Matcha Babka ¥2,200 
The combination of matcha green tea and praline amande rosé make this Christmas limited white chocolate Babka an irresistibly sweet treat!