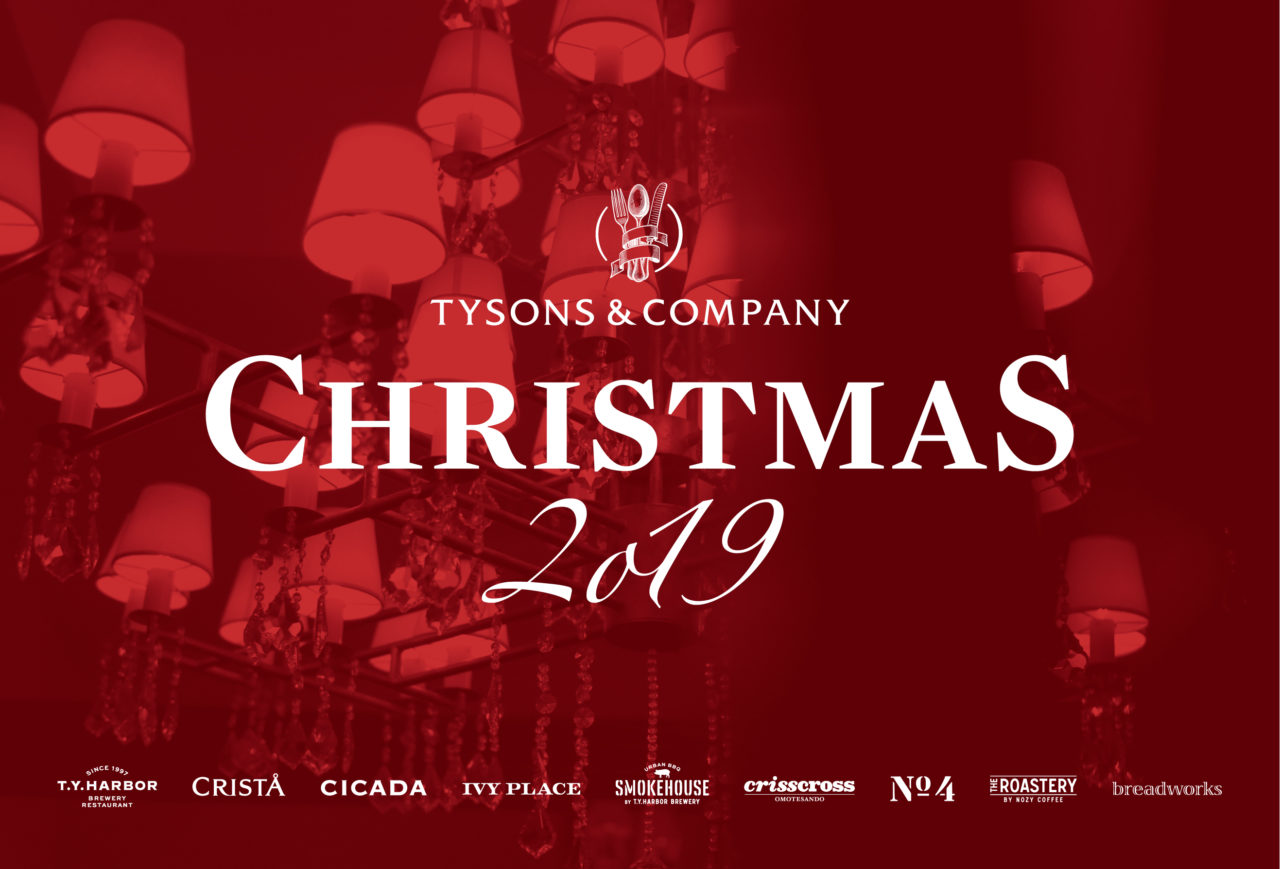 2019 TYSONS & COMPANY CHRISTMAS
---
This year for Christmas, T.Y.HARBOR, CRISTA, CICADA, IVY PLACE and SMOKEHOUSE will
be serving special Christmas dinner courses and menus! In addition, crisscross, No.4, breadworks
and The ROASTERY will be serving there own special Christmas themed items including our
popular stollen!  Come enjoy and spend Christmas with your loved ones and family!
– – – – – – – – – –

STARTER
Fennel mousse and sea urchin parfait with dashi jelly, chives and brioche croutons
APPETIZER
Botan shrimp tartar with carrot purée, crispy tapioca puffs, garden sorrel and yuzu oil
FISH
Pan seared halibut filet with sautéed girolles and petite veil, champagne sauce and bacon foam
MEAT
Grilled Australian long grain beef filet with foie gras, garlic mashed
potatoes, beet purée, Brussels sprouts and Port wine sauce
DESSERT
Banana split chocolate mousse cake with peanut caramel, vanilla gelato and chocolate cream

¥12,000
12/24 – 12/25
Reservations: 03-6418-0077
– – – – – – – – – –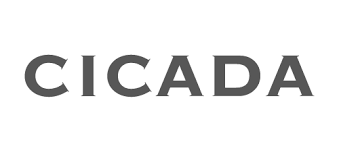 APPETIZER
Christmas tapas plate with turnip and yuzu panna cotta, marinated bonito and prosciutto,
potato and truffle soufflé and foie gras terrine with fig jam on spiced bread
SEAFOOD
Roasted lobster tail with fennel and lemon risotto
MEAT
Grilled long grain beef filet with parsnip purée and roasted Brussels sprouts

DESSERT PLATE
Dessert plate including classic Opéra cake, spiced crème brûlée and fresh berry tart

¥10,000
12/24 – 12/25
Reservations: 03-6434-1255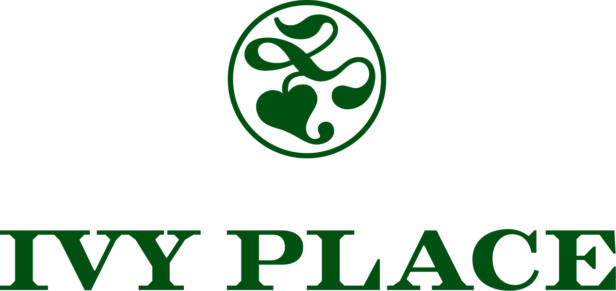 APPETIZER
Snapper carpaccio with yuzu guacamole, thin sliced jalapeño and coriander
SEAFOOD
Roasted lobster tail with saffron and miso risotto cakes, mussels and semi dried tomatoes
MEAT
Roasted wagyu beef sukiyaki style with sake lees mashed potatoes, shiitake, long negi confit and fresh truffles
DESSERT
Strawberry daifuku mochi stuffed with white chocolate mousse, fresh berries and berry sauce
Matcha shortcake cake with yuzu cream and white sesame gelato
¥8,000
12/23 – 12/25
Reservations: 03-6415-3232
– – – – – – – – – –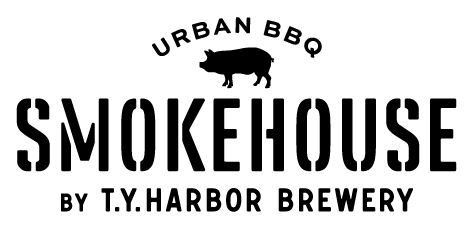 STARTER
Smoked brie cheese pie with balsamic cranberry jam and pistachios
APPETIZER
Smoked yellowtail pastrami with baby greens and tomato vinaigrette
MAIN
Smoked roasted sirloin with smoked mashed potatoes and green beans
DESSERT
Rich coffee chocolate cake with vanilla ice cream and strawberries

¥5,200
12/24 – 12/25
※Reservation Only
Reservations: 03-6450-5855

– – – – – – – – – –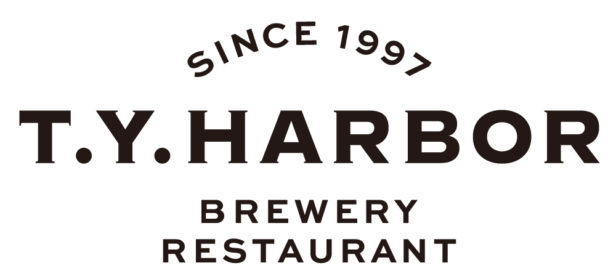 MAIN
Grilled New Zealand beef tenderloin and Kauai shrimp surf and turf
plate with red wine sauce and roasted Inka potatoes
¥5,800
DESSERT
Dessert plate with mini Bûche de Noël, fresh berry sauce, vanilla and pistachio gelato
¥1,200

12/21〜12/25
Information: 03-5479-4555


LUNCH & DINNER
Herb marinated roasted chicken with lemon butter sauce and roasted potatoes
¥1,600
12/23〜12/29

Buttermilk pancakes with 4 kinds of berry and white chocolate cream
¥1,700
12/1〜12/25
Information: 03-6434-1266

Buttermilk fried chicken with homemade biscuits
¥2,000
12/20〜12/25
No.4 Stollen
Full ¥2,000 / Half ¥1,000
11/20〜12/25
Information: 03-3234-4440

– – – – – – – – – –

Original Stollen
¥1,950
Marron Stollen
¥2,500
11/15〜12/25 (Tennoz & Omotesando)
11/23〜12/25 (ecute Shinagawa)
Information:
Tennoz 03-5479-3666
Omotesando 03-6434-1244
ecute Shinagawa 03-3444-5516

– – – – – – – – – –

Stollen
Full ¥2,000 / Half ¥1,000
11/20〜12/25

Information: 03-6450-5755

– – – – – – – – – –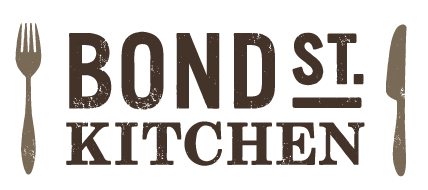 ORDER FROM HERE
TURKEY PACKAGE
Roasted whole turkey (approx.7kg / serves up to 8 people)
Mushroom gravy sauce
T.Y. original cornbread stuffing
Roasted Vegetables
¥30,000
ROASTED CHICKEN PACKAGE
Whole Roasted Chicken
Roasted Vegetables
¥4,500
BBQ RIBS PACKAGE
Whole BBQ Ribs
Roasted Vegetables
Coleslaw
¥6,800
– – – – – – – – – –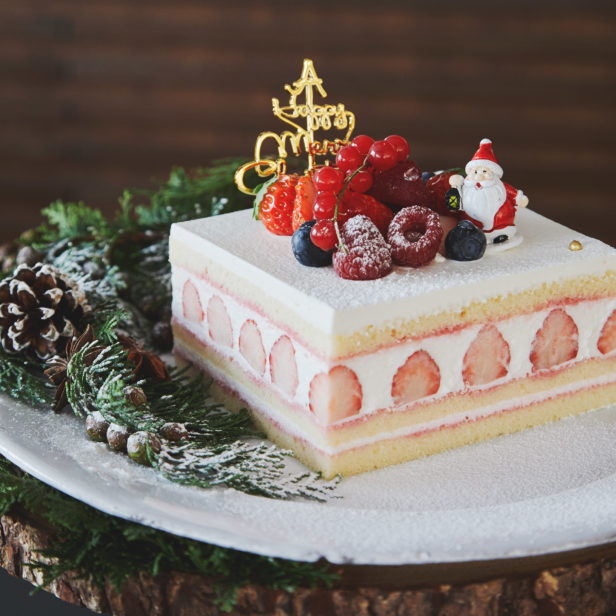 CHRISTMAS SHORT CAKE
S(12x12cm)Serves 4–5 people
¥4,200
M(12x18cm)Serves 6–8 people
¥5,500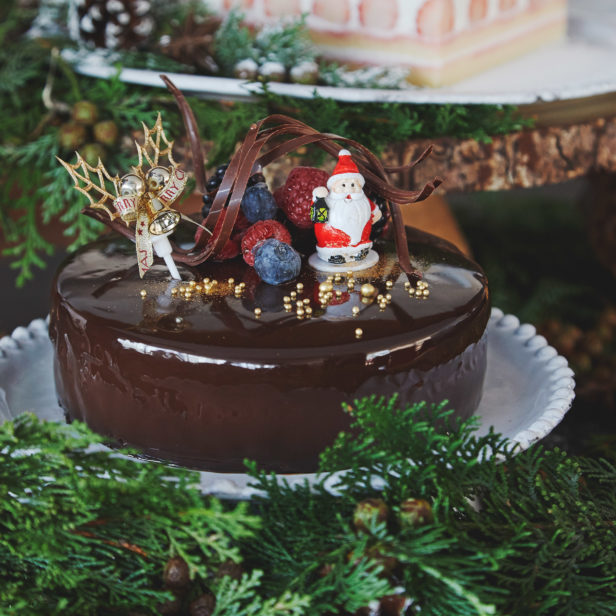 NOEL CHOCOLATE 2019
4号(12cm)Serves 3–4 people
¥3,600
5号(15cm)Serves 5 –7 people
¥4,600
BOND ST. KITCHEN, CICADA, crisscross, CRISTA, IVY PLACE, Lily cakes, No4, SMOKEHOUSE, T.Y.HARBOR, THE ROASTERY, TYSONS