STORY
Past and future
Without a doubt, the timing was right
To open a business in captivating Daikanyama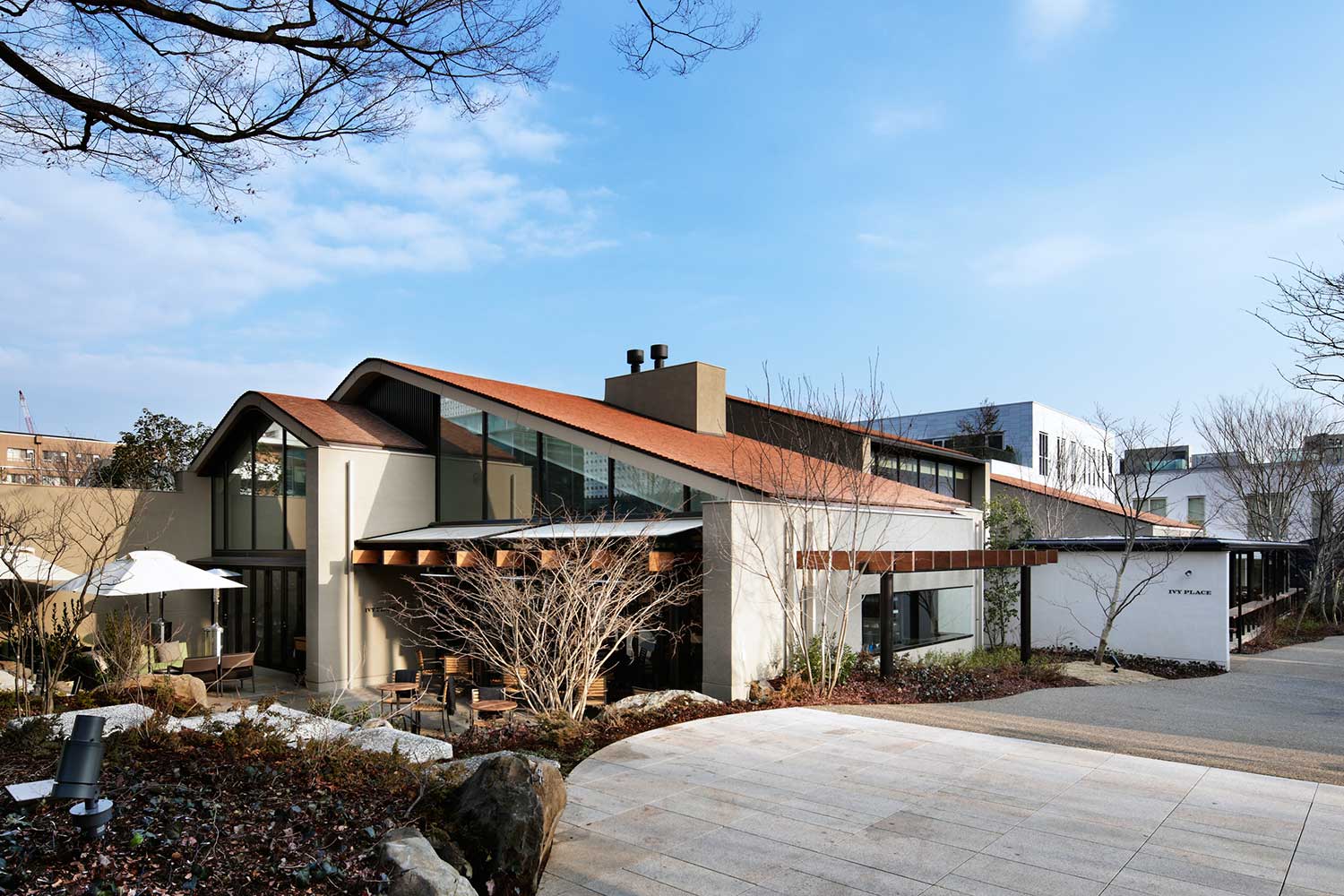 Since the beacon opened in 2006, it has been while since a new restaurant opened. Ever since then, I had always been looking for new places. In 2010, breadworks began making bread, and beer factories were growing – this increased the necessity of opening stores that could use those products. I thought that I might like to run a store in the city center; a place that had something akin to the T.Y.HARBOR lifestyle. I looked at many different properties -- yet I couldn't find any that I thought were worthy.
Just when I least expected it, an opportunity appeared. At CICADA, I got an email from a friend of my younger sister, who worked at a company operating in Daikanyama. They said that they would like to get together and have me listen to what they had to say. I didn't want to get my hopes up, but for the time being I went in for a meeting. To my surprise, I was strongly moved (which I'm usually not) by the interesting project they had in mind.
I visited the location immediately and felt even more strongly about the project than before. While I was searching for a location for CICADA, I became aware of the greenery of the area, and thought it would be a fantastic spot to run a store. This was truly a place to create a "forest of culture," and inside that forest, we could set up a restaurant that could be significant. As our discussions progressed, I became even more convinced. Discussions up until this point hadn't really piqued my interest, but I could sense the feelings and energy of the ownership and staff toward this project. I had a premonition that this could turn into fun and interesting work.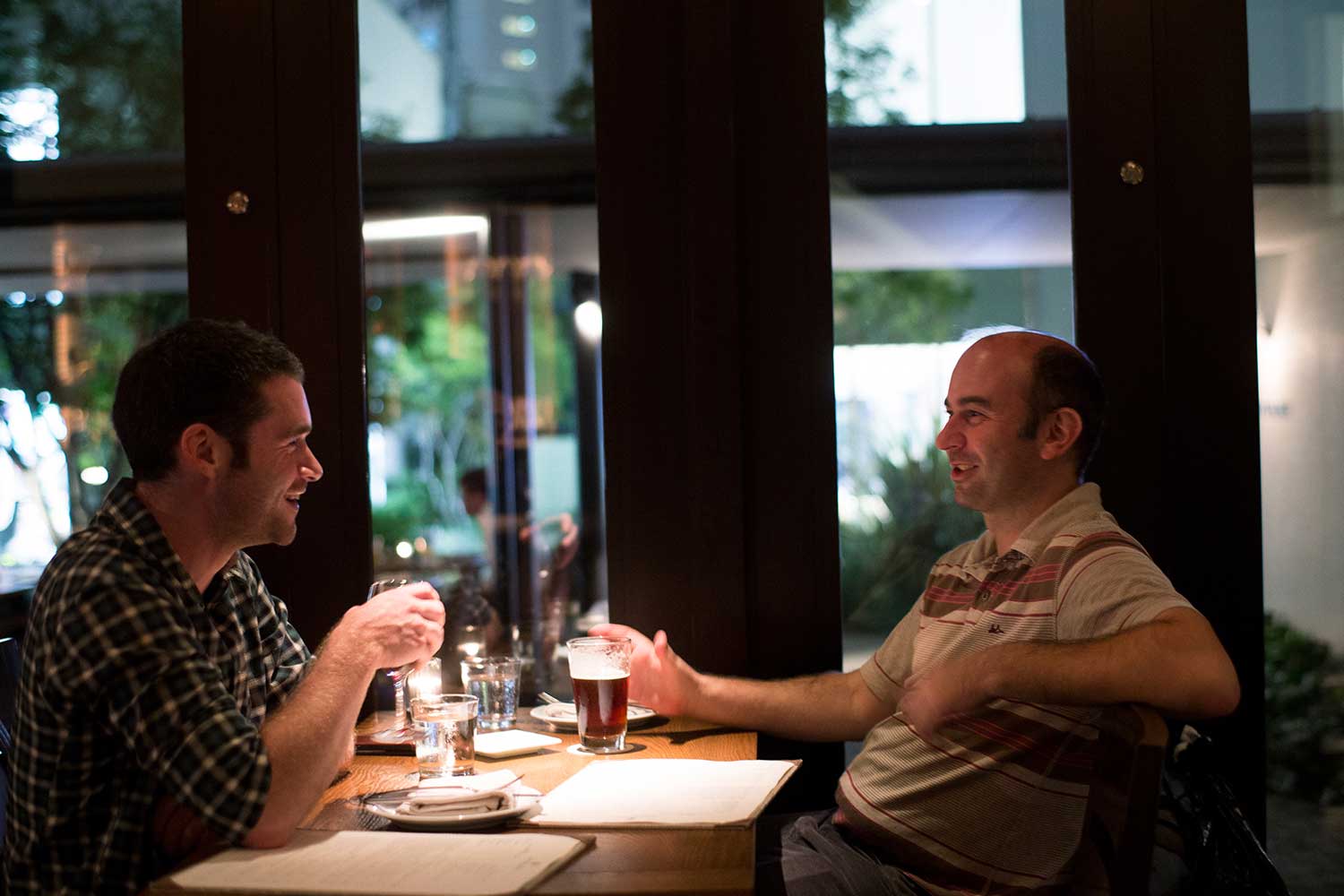 From the beginning, I had thought that opening large shops in the Daikanyama area would be difficult. There are neighborhoods with many luxurious homes in the area, but in absolute numbers the inhabitants weren't many, and there are very few offices. This is all surrounded by the three business areas of Shibuya, Ebisu, and Nakameguro, making it easy for potential customers to escape. Since the image of the area is generally one geared towards the young, and with many large restaurants along the old Yamanote Street becoming more wedding-specialized the closer you get to Daikanyama station, we honestly weren't sure if a business like ours could be successful or not, as ours was aimed at more of a general adult crowd. Still, in this place where there used to be residences of the Mito branch of the Tokugawa family, we knew from experience that there was a good "atmosphere," and we felt that there was incredible potential to attract customers not to just the store, but to the establishment as a whole. Above all else, we had a basic way of thinking for setting up shop. We thought that if we believed the project was this much fun, so would our customers. We wanted to create a place where we could be a unique existence; one that offered the area a lifestyle, one that people would come for. We were emboldened by the belief that there was not, nor had ever been, a project like ours.
IVY PLACE opens on December 5th, 2011. There's a spacious terrace surrounded by greenery such as symbolic Keyaki trees. From morning until late night, there are different service times, including a cafe, bar, and restaurant, where patrons can pass the time in each different atmosphere. You could say it's the culmination of our efforts; a compact complex of restaurant, bar, and cafe in Tennoz, made with CICADA in mind, where you can spend a long time. Here, in the middle of a forest, you can experience an atmosphere of nostalgia, with antique furniture, chandeliers, and wood, as if you came to hang out at a relaxing villa. For interior designer Kenichi Nagasaki, it's his first large job since becoming independent, and the store will likely have a great impact on his career. The store is decorated with the works of Maiko Takeda, cousin and fledgling artist. This store has been blessed with fortune, and the thoughts of so many people. We hope that it becomes a place where adults in the Daikanyama area can come, dine, and create opportunities to communicate with one another.