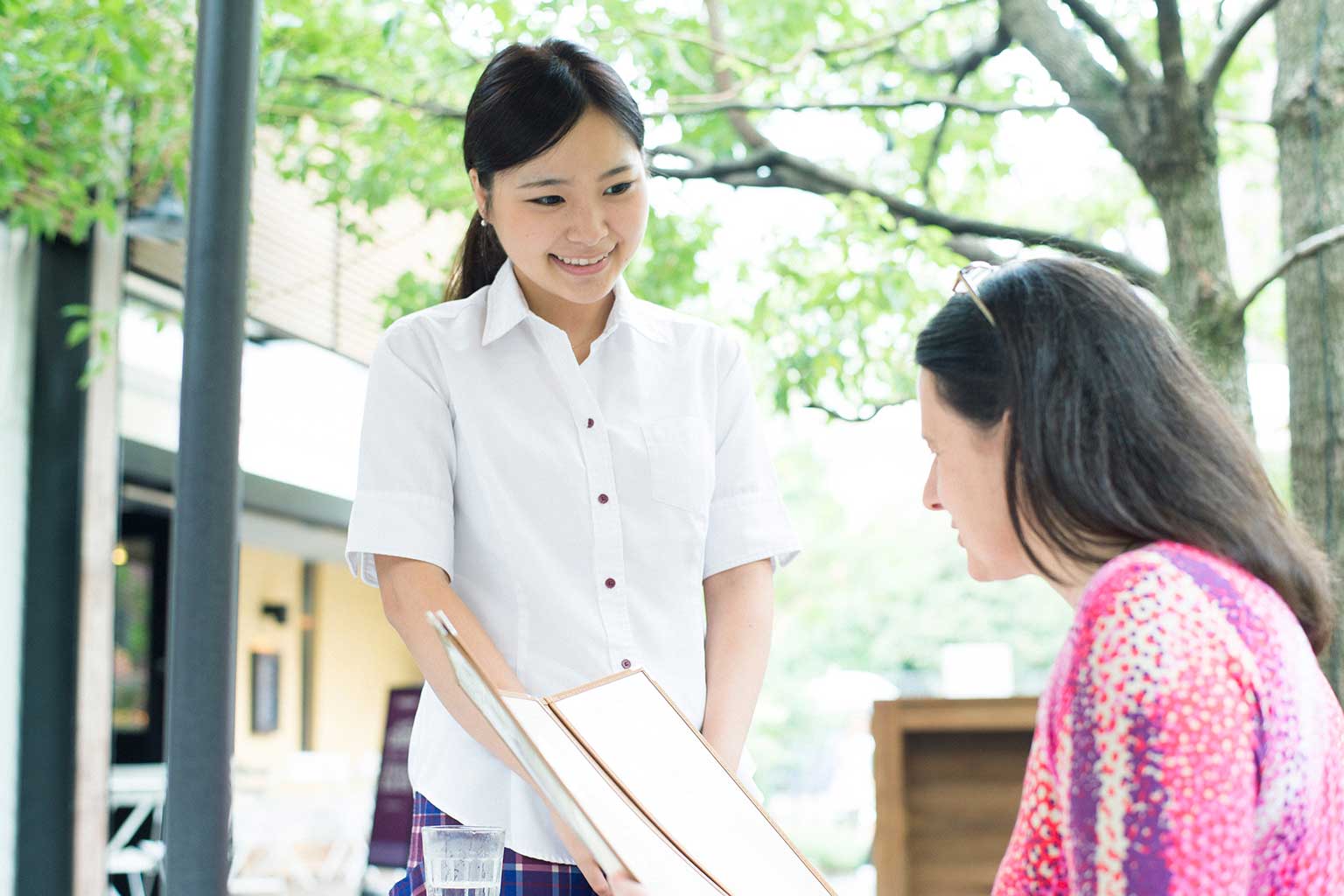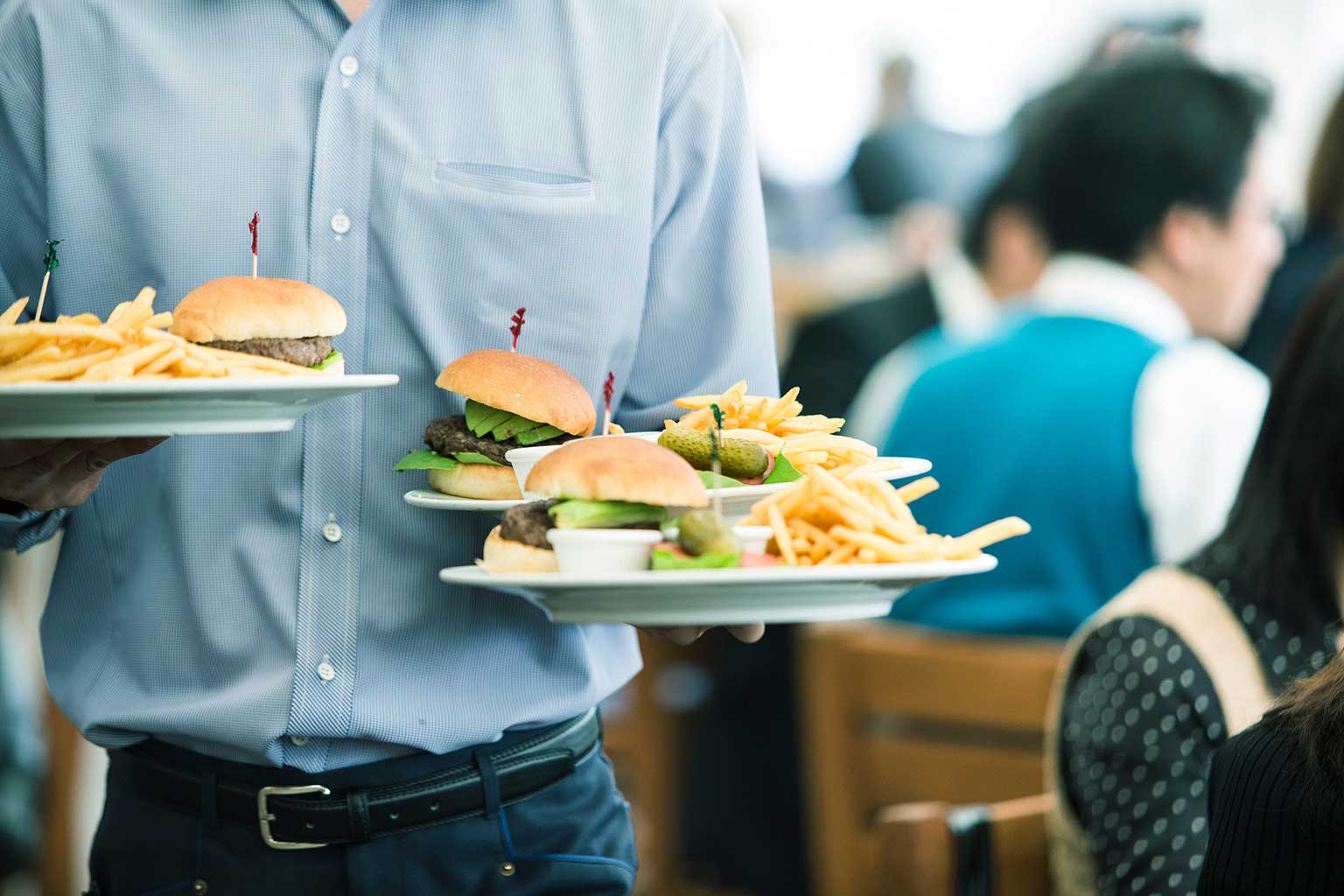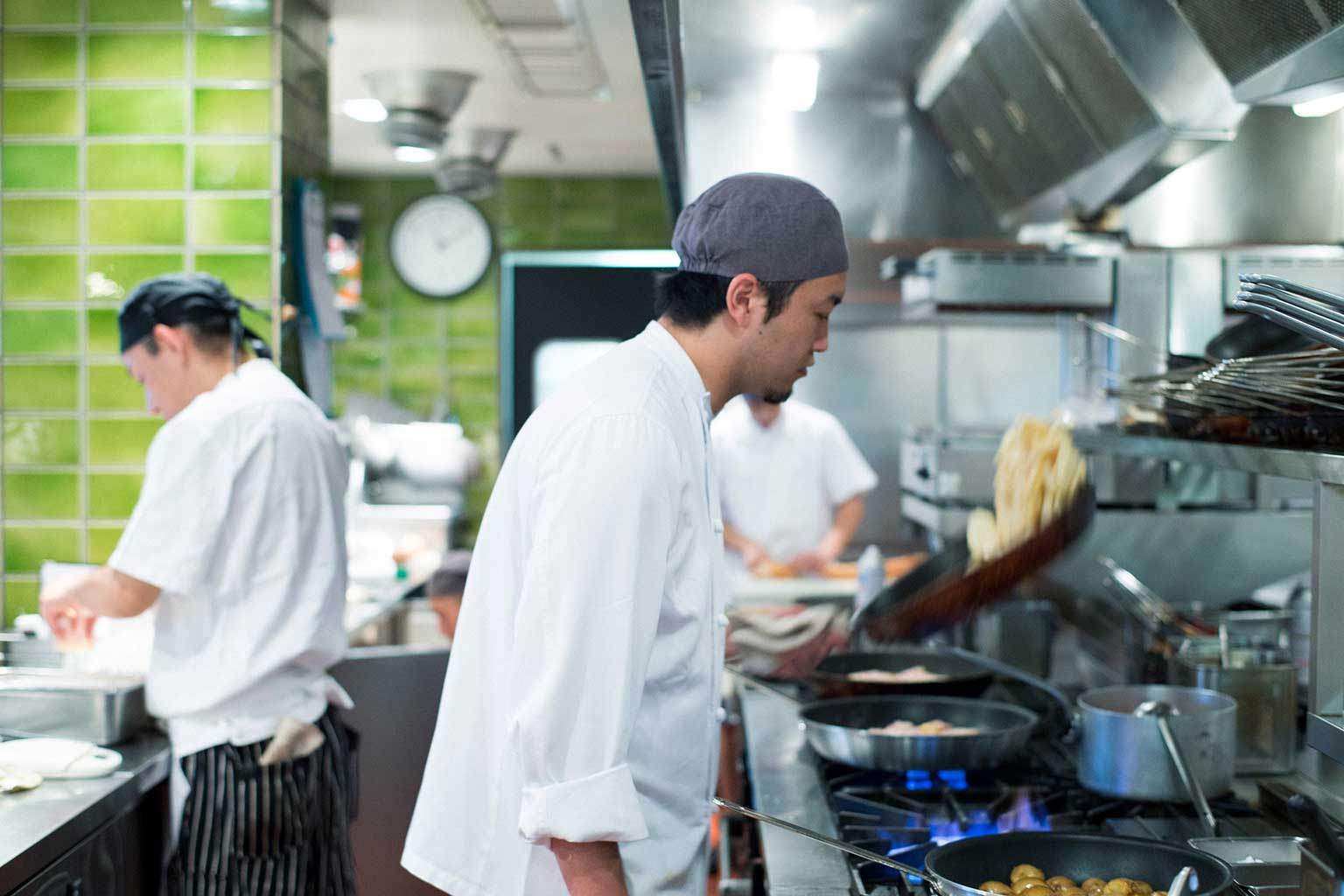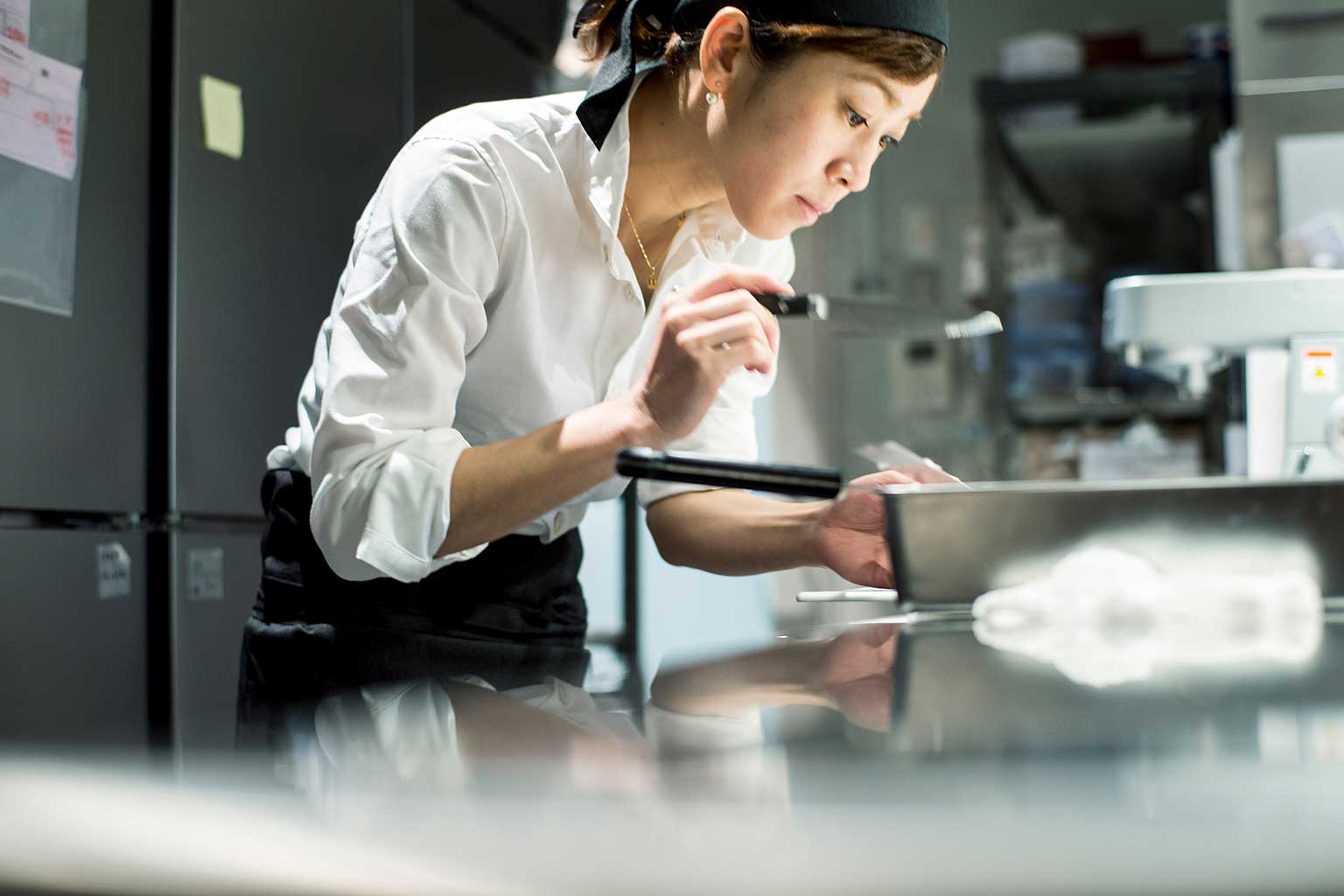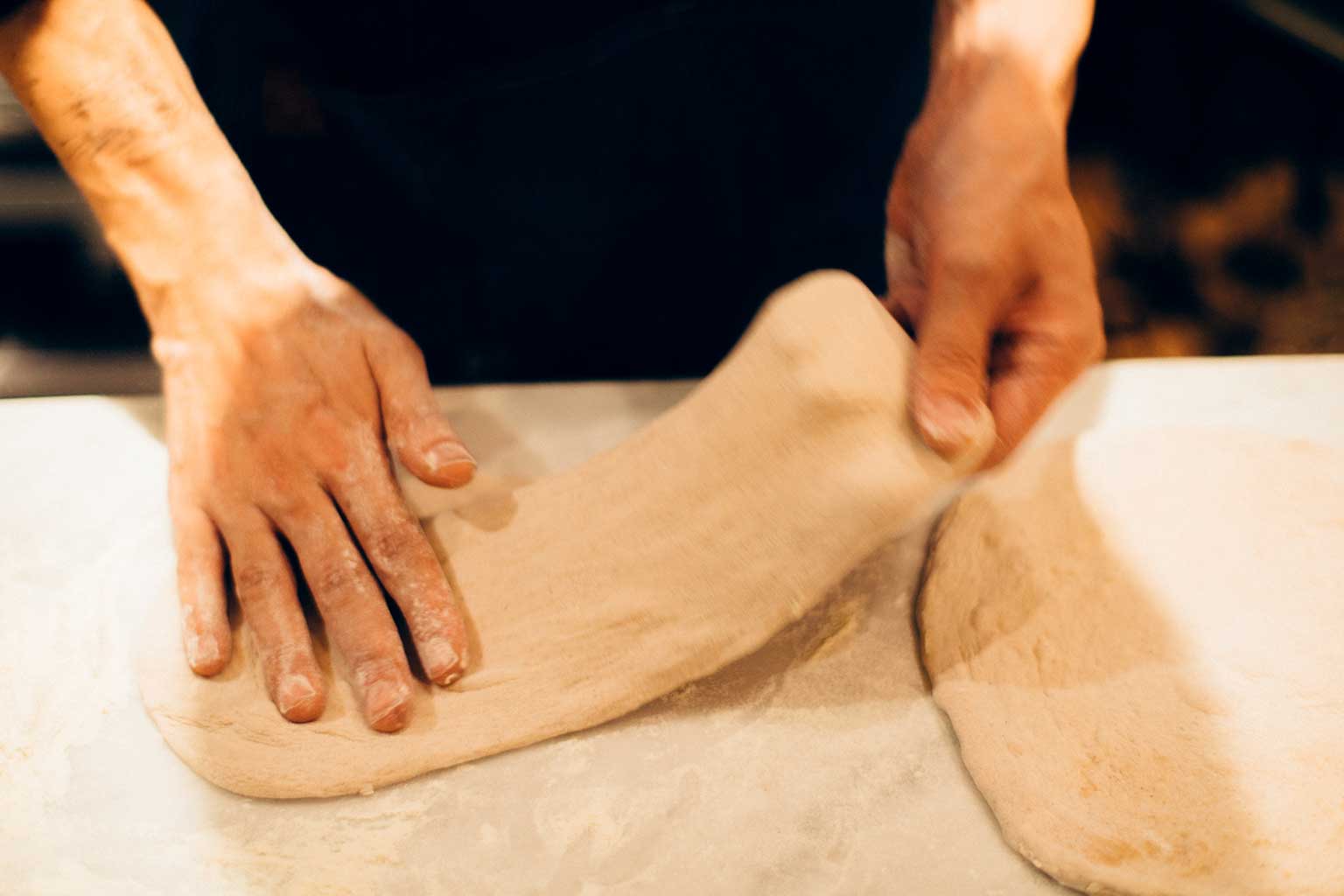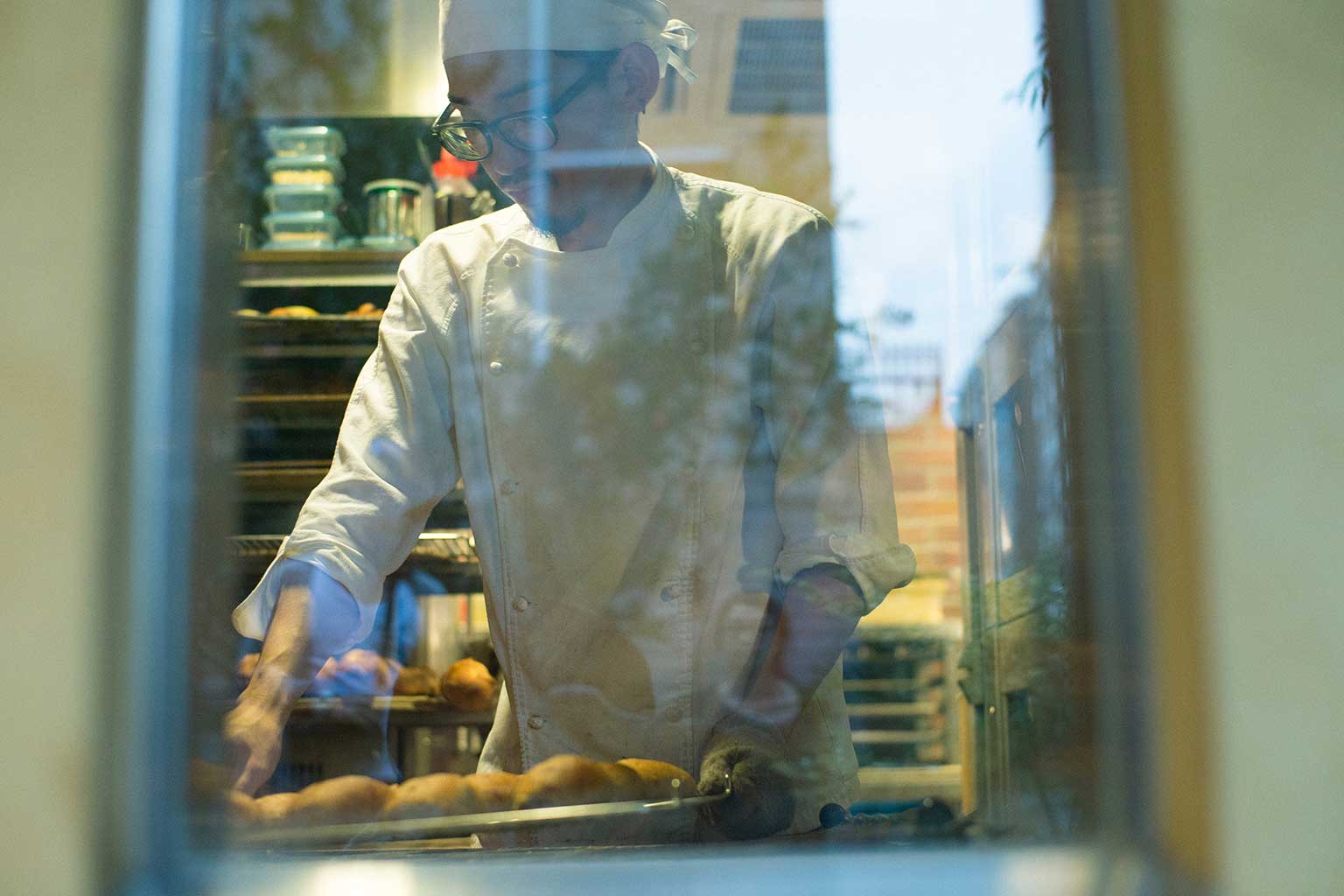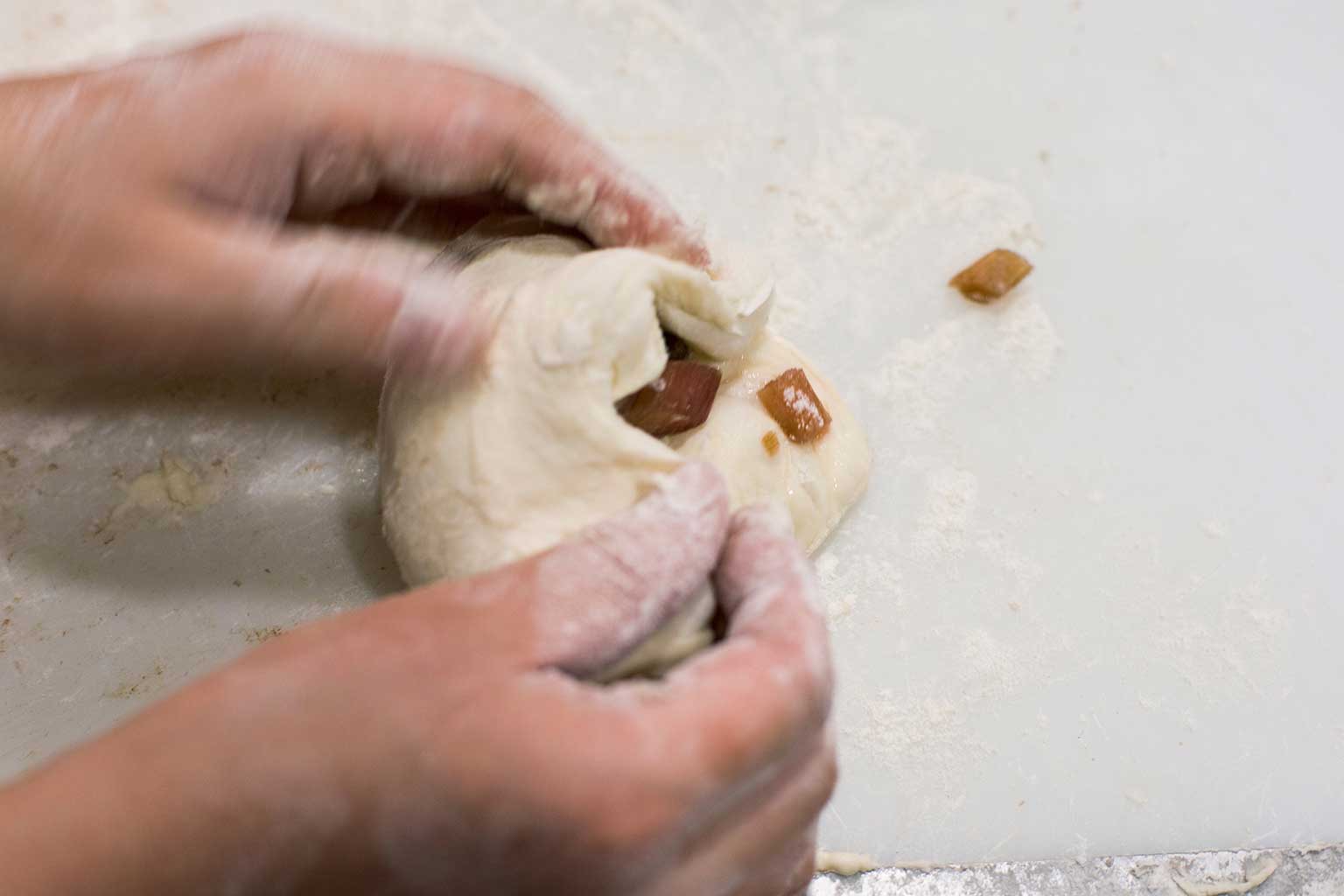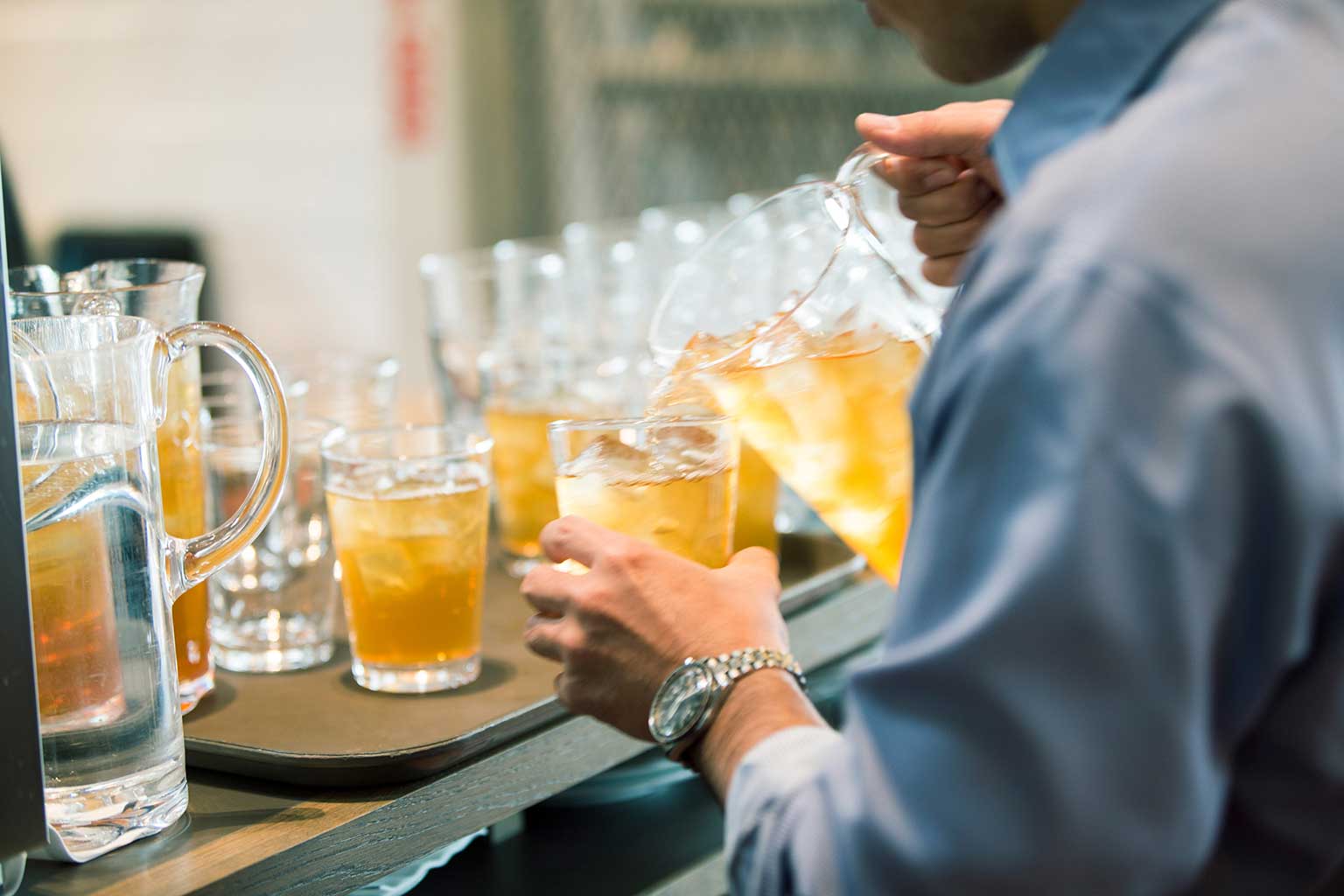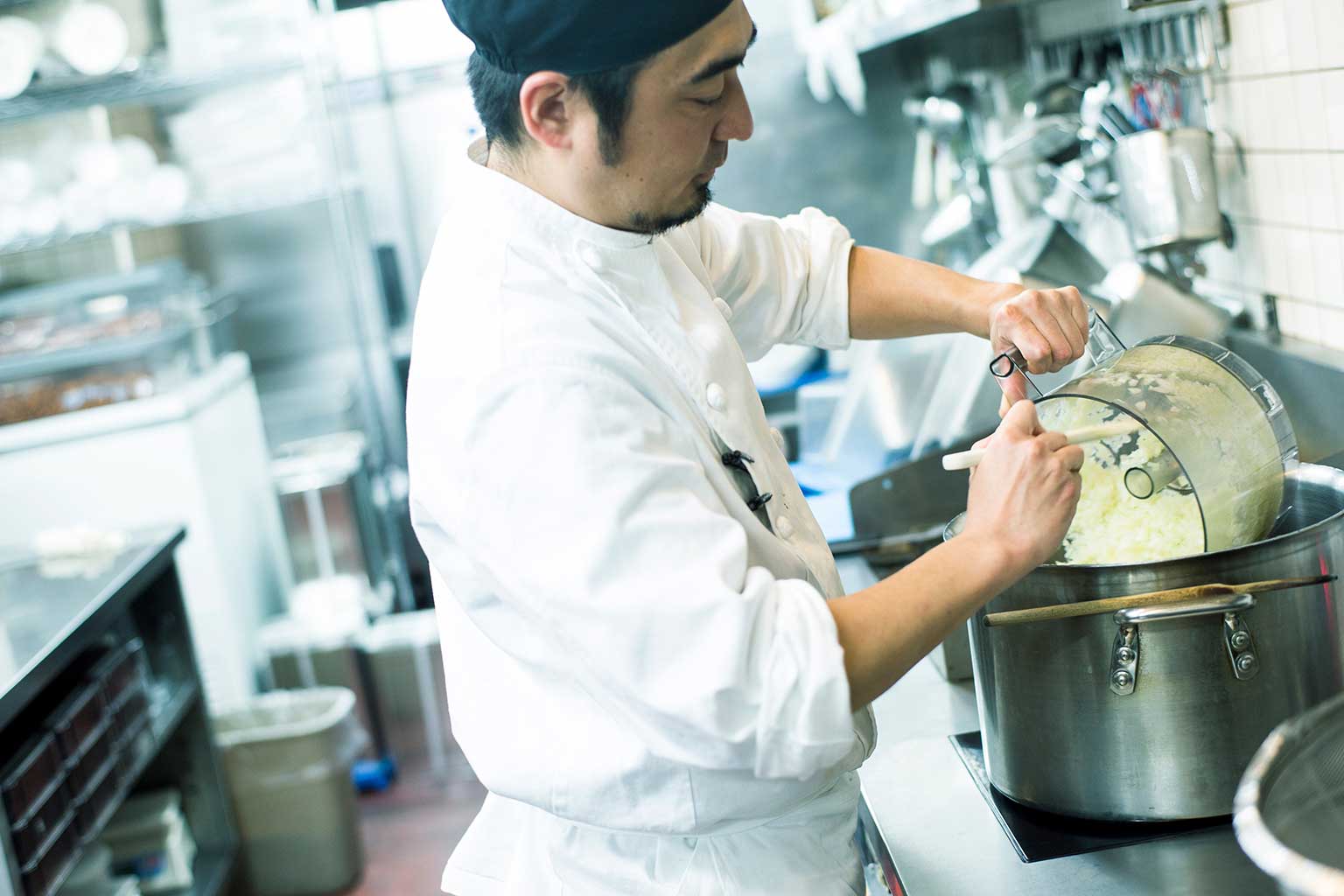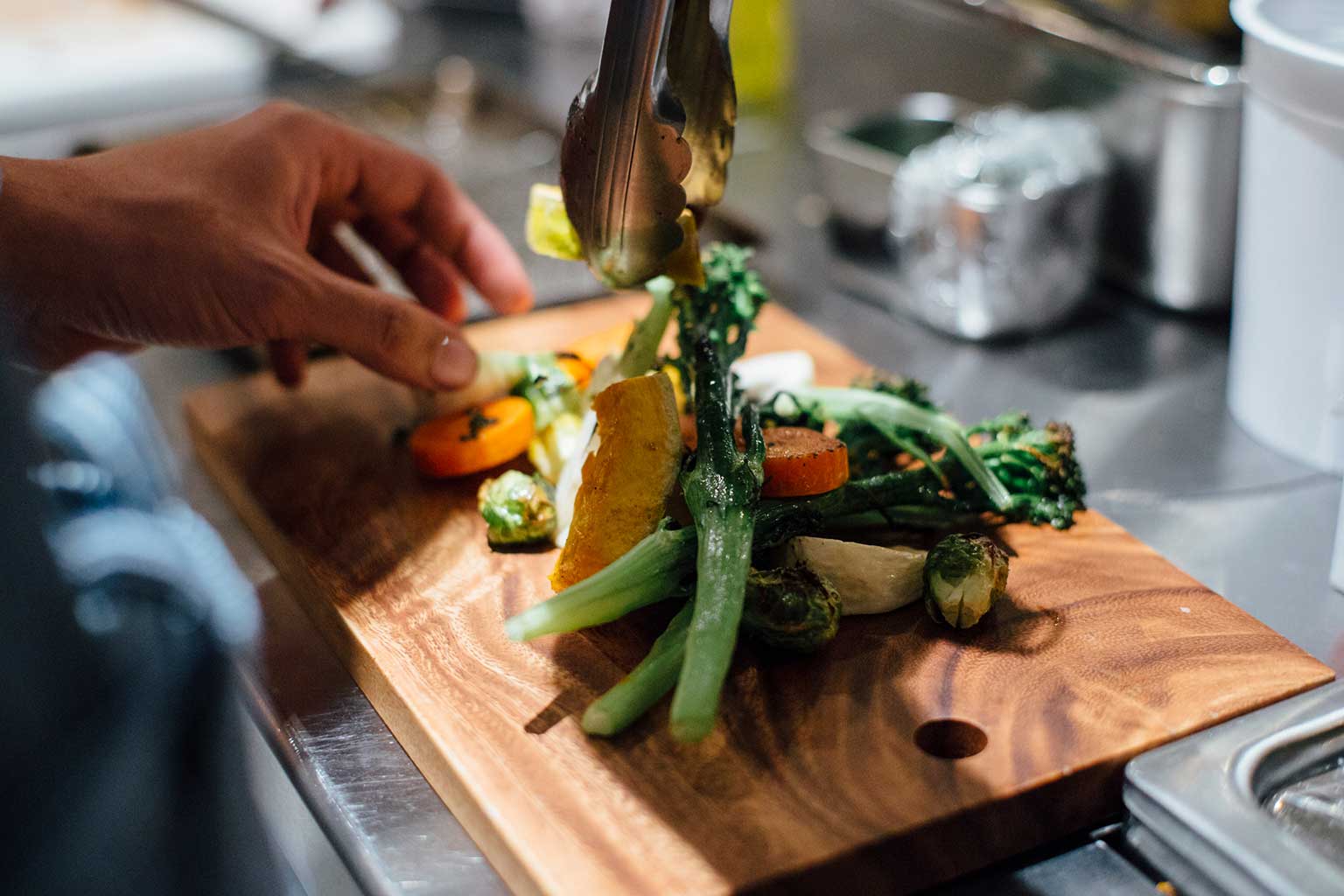 A casual smile creates comfort. A casual conversation turns into a one and only experience. Little acts of thoughtfulness nurture special relationships. All to give everyone an experience they can't forget. A magical experience created by each and every staff member is the best kind that you wouldn't want to exchange for anything. To work at TYSONS & COMPANY means to nurture the happiness of working. That is a life choice in itself.
Special experiences shared together.
6 stories told by 8 staff members
The experiences created by TYSONS & COMPANY. The past, present and future of 8 people with different careers and fields.
Value our staff,
with an environment that promotes growth
TYSONS & COMPANY offers a variety of work positions and careers to support those who create their own work experiences to embody the enjoyment of restaurant hospitality. We further provide opportunities for staff to learn and grow.
Employment
Restaurant
Provide opportunities for training and seminars,
preparing an environment that allows for staff to head for the next step up.
・TYSONS WAY: TYSONS mindset towards service
・Stratified education program
・Training by specialists in specialized areas along with OJT.
Hall
With various positions from washer to waiter, their teamwork help provide high quality service and satisfaction to guests.
Kitchen
Engages in cuisines from all over the world, and is able to increase knowledge about food and cooking.
Guest Relations
Essentially the face of the restaurant. From managing reservations to customer relations, they help create an enjoyable environment for the guests.
Generalist
Acquires well-balanced abilities and aim for restaurant/ corporate management
Manager

Assistant Manager

Chef

Assistant Chef

General Manager
Specialist
Acquires specialized abilities for skilled professions
Barista

Patisserie

Baker

Sommelier

Brewer

Guest Relations
Company Staff
For those seeking a stable job regardless of career path.
Head Office Management Division
Support operations and administration by acquiring business point of views.
Transfers from restaurants are possible based on requests and suitability.
Human Resource・HR Development

Accounting・Finance

Corporate Planning

Coordinator

PR
The concepts may be different, but our core philosophy remains the same.
TYSONS & COMPANY has many work fields and genres such as restaurants, cafés, bakeries, brewery, all with different concepts. Engaging in the different styles and food, where learning and having fun is just one of our charm points.
MESSAGE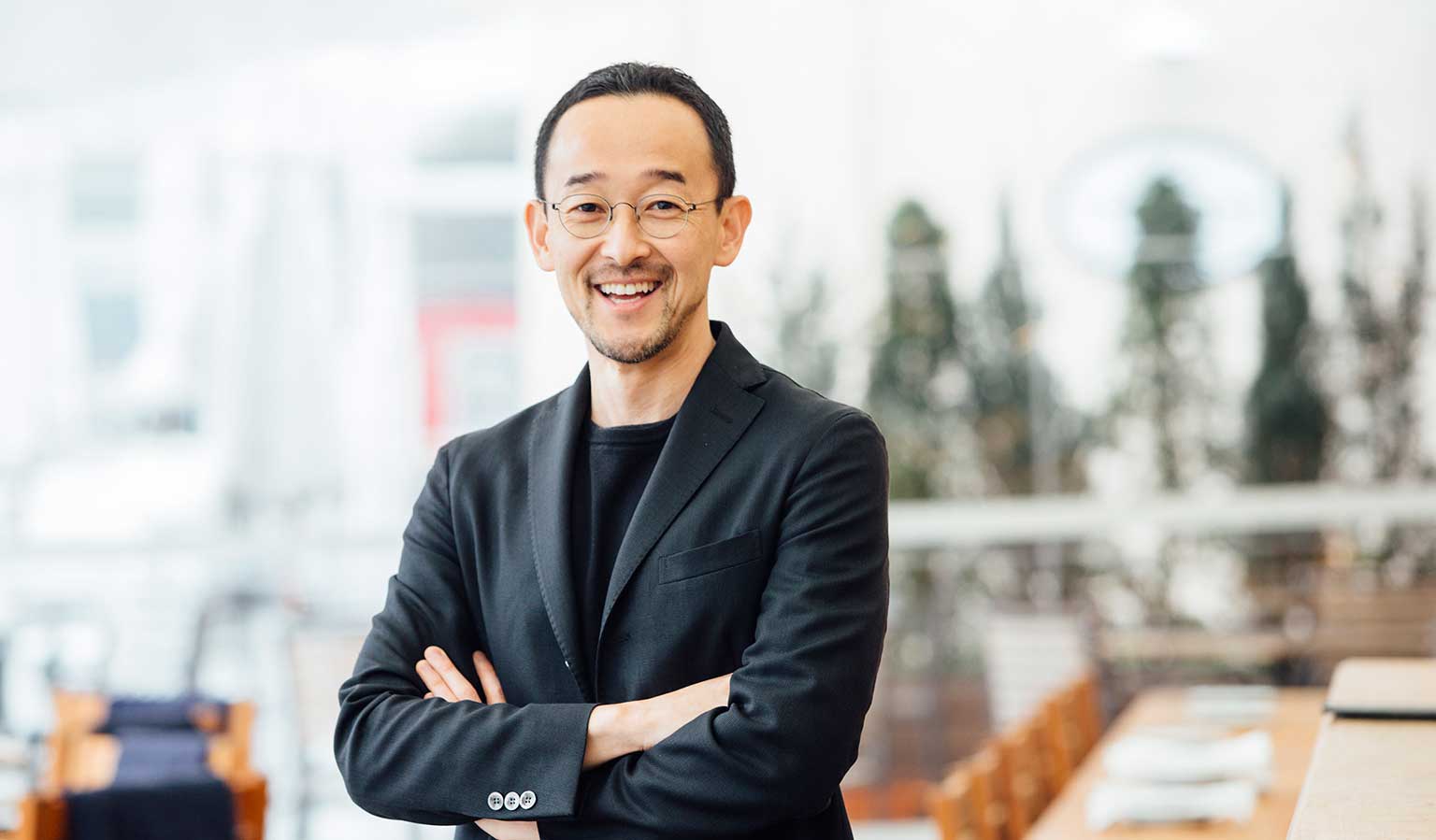 We are one family.
My wish is for this company to grow with the people we value in it.
What I have found most important, ever since T.Y.HARBOR first opened in April of 1997 until today, is to create a company with a special kind of culture that we can call family. In order to become a company that the staff can be proud of and casually invite their friends and family to, I hope to always be a close existence to everyone, even if the company grows bigger and bigger.
I put the most effort into the people. Because this industry is nothing without the people in it, I work to create an environment where people are valued, and where people can grow. The food industry is a gathering place for people of all backgrounds, so I strive for this company to provide opportunities for them to grow, no matter what kind of experience they had.
TYSONS & COMPANY treasures the people, product and atmosphere, and creates valuable time by using the "magical power" of food and people. What is most important is delivering the "product" to our guests, and the power of "people" that creates a fun "atmosphere." Using that magical power you have, won't you come help us create that special experience for our guests and yourself?
Find your own work style that best fits your career and life stage.
To become a workplace the staff can be proud working in while maintaining work and private life. This TYSONS & COMPANY support system helps sustain career improvement and work-life balance.
Training System
Orientation, OJT (On-the-Job Training), team building and stratified-level training are just some of the training programs available to all staff from part-timers to managers. This program will allow staff to gain skills necessary for their specific job description.
Diversity
We provide a support system that helps people balance work and life events including birth, childcare and nursing.
In addition to time off, in cases where a full-time position becomes difficult, special work contracts are negotiable.
Store Benefits
All employees and their families may receive discounts up to 30% at our restaurants and services.
Many of our staff make use of our services on days off with family and friends.
Free Agent System
From hall service to beer making; from kitchen to bakery. Transfers to various locations are possible, and job preferences are negotiable.
Return System
TYSONS & COMPANY welcomes staff who wish to return after they once resigned. Resignation reasons vary, but we have had many returnees from store staff to full- timers, and even management staff.
Employment Information
Salary:

Between ¥250,000 and ¥450,000 per month or more
*Experience taken into consideration
(an hourly salary of between ¥1,100 and ¥1,300 during one to five months of training)

Location:

Please choose preference from all TYSONS & COMPANY or Rising restaurants, cafes, bakeries and other services.

Paid Days Off:

9 days a month (Shift system)

Benefits:

Full coverage for transportation expenses, one raise per year, two bonuses per year (equivalent to twice the basic month salary), dining allowance, employee discounts, full coverage on social insurance, overseas training program in place (partial coverage of expenses)
*No employment visa sponsorship
Salary:

hourly salary starting form 1050 yen

Benefits:

Partial coverage for transportation expenses, uniform provided, meals provided, employee discount
*No employment visa sponsorship