STORY
Captivated by the scenery it has fabricated,
intertwining connections grants us our first post in Kyoto.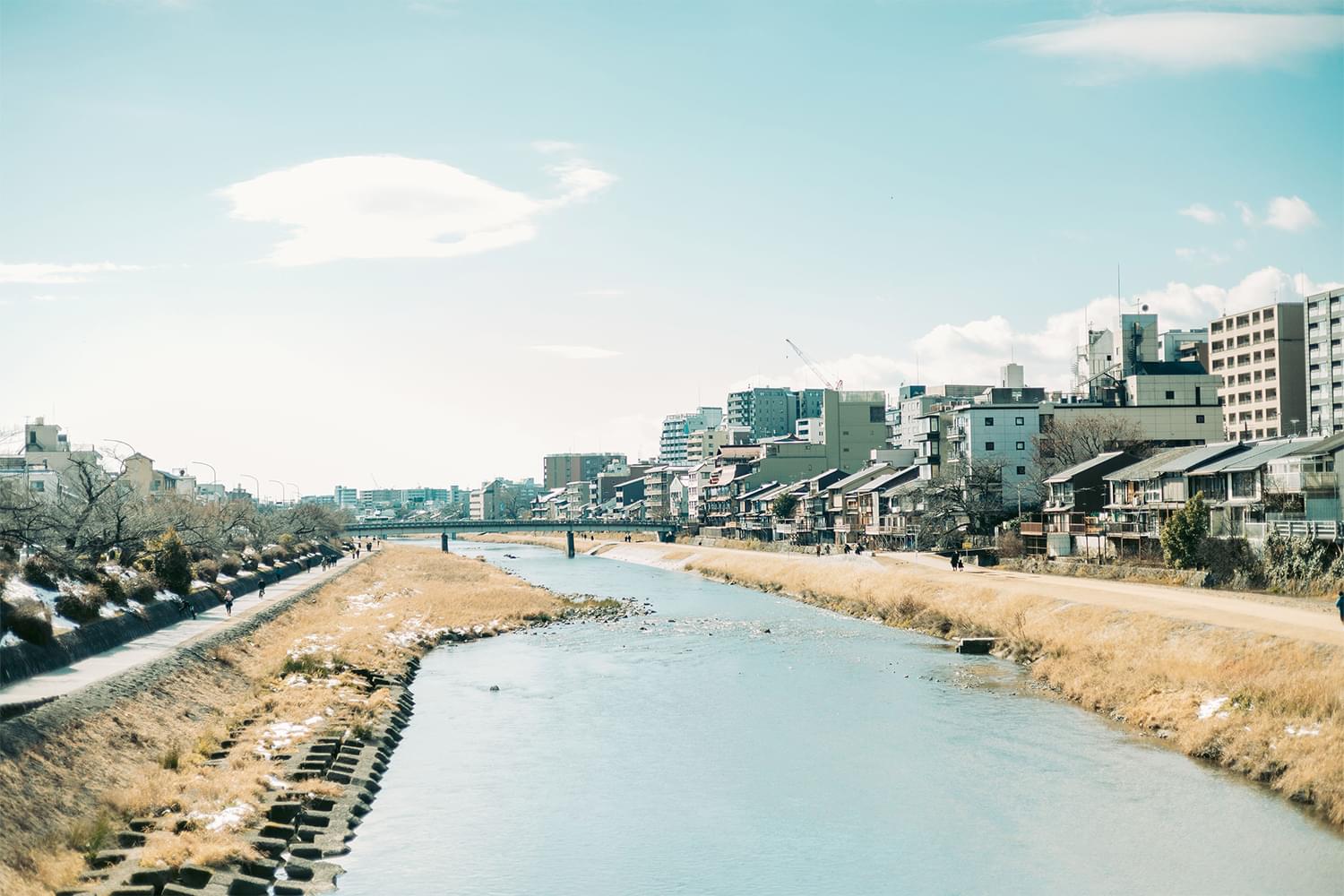 It has been 26 years since the opening of our first store, T.Y.HARBOR in 1997. Up till the opening of Kacto in Shijo-Kawaramachi, Kyoto, our stores were only located in the Shinagawa, Shibuya and Minato Ward areas. We were often approached about opening a store in Ginza or other areas but declined due to the distance as I wanted to be as close to the stores as possible. We thought this was the best way to maintain the store's concept, care for our customers and to create an environment where we could interact with the staff. This was our ideology of business or the TYSONS way.
For this exact reason, when I was first approached about a property alongside the Takasegawa River in Kyoto in 2019, I was not very enthusiastic about it at first. However, as with No.4 in Kojimachi, I decided to take a look at it anyway and checked it out on Google Maps. My sixth sense responded, "This might be a good location.... I went to take a look at it right away and fell in love with the calm townscape, even though it was close to a busy district.
At the time, we had been holding off on opening new stores due to the soaring construction costs associated with the Tokyo Olympics and we thought that having a post outside of Tokyo might be necessary from the perspective of risk management. Furthermore, we thought it would be slightly easier to manage as it was a two-hour bullet train ride from Shinagawa, where our company is located.
However, we also knew that this was not the kind of town where a Tokyo-based company could easily go out and do business. So, we decided to approach Hisao Kitade, the store manager. He had been the assistant manager at IVY PLACE in the past and then returned to his hometown of Kyoto to open his own store where I used to drop by whenever I visited Kyoto myself.
Immediately after we began planning and designing our new project, the COVID-19 pandemic hit. With no signs of the pandemic slowing down, we had to keep rescheduling and extending our proposed contract. A full year passed and I finally had to make the decision of turning it down. I was honestly down for a bit but then, to my surprise, I was offered about a property 20 meters away! I had met the owner during the initial planning stages of the location we had gave up on, and fortunately, he agreed to rent me this property which turned out to be a better location then the previous one. Kacto was finally born alongside the Donguri bridge.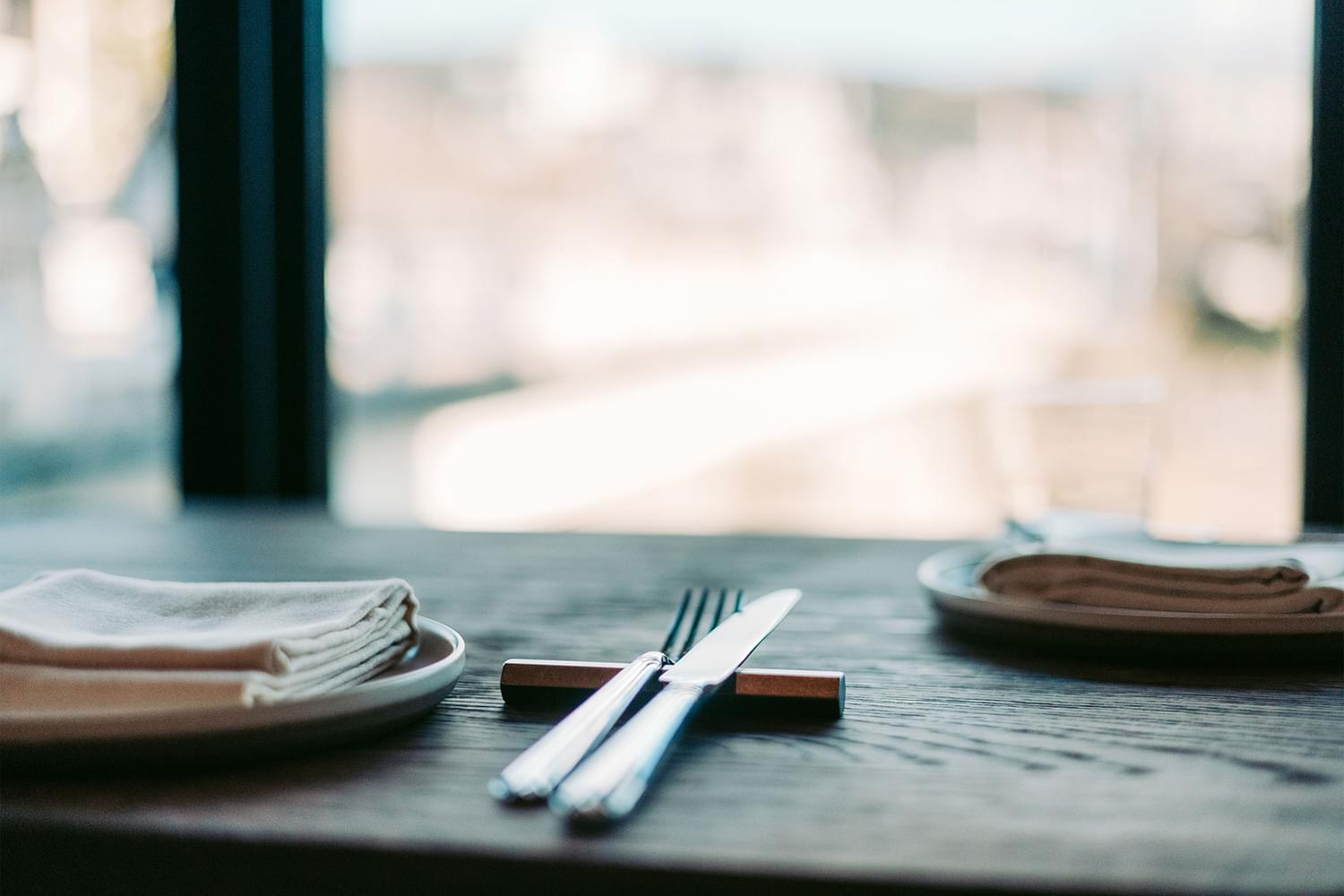 There were many twists and turns as to what kind of restaurant to open, but after more than 10 years of experiencing the growth of the breakfast market at IVY PLACE in Daikanyama, which was also becoming a hot topic in Kyoto, we decided to open an all-day café restaurant.
For the interior design, we asked Kenichi Nagasaki of KROW, who we had worked together on several properties before. We wanted to keep the classic elements of the machiya (traditional wooden townhouses used both for residency and business) but adding modern touches where adults can relax. The main dishware is a hasami-yaki pottery designed by Takahiro Shinomoto, the husband of a friend of mine who lives in Los Angeles. The restaurant is located along the Kamo River which offers a great view and a sense of openness. In addition, from spring to fall, you can feel the breeze on the seasonal terrace "Noryoyuka," or enjoy the rows of cherry trees along the Takase River on the opposite entrance side of the restaurant. Our first step in Kyoto began with the hopes of the restaurant in becoming an area landmark.