STORY
Creations where people gather
are found amongst their everyday lifestyles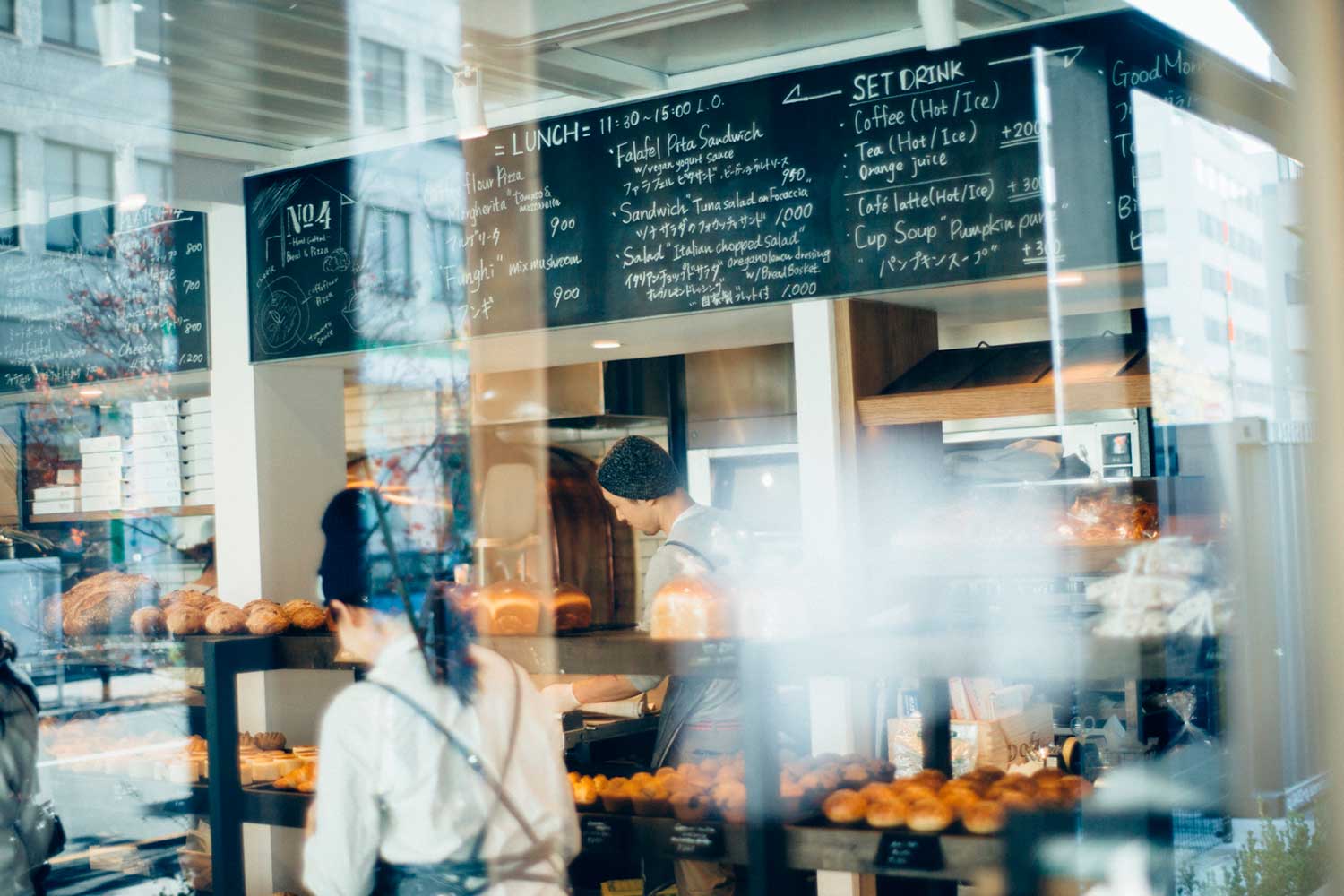 In what kind of town would I want to open a restaurant? For me, location is one of the most important things to consider when opening a new store. Up until now, besides Tennoz, I have focused on opening restaurants in the Shibuya and Omotesando area. This is because, in an effort to uphold my belief that the story of a restaurant needs to incorporate the character of our guests, I felt these areas attract a wide range of people receptive to the flow of lifestyle trends, it is an area I love and am most familiar with, and also realistically easy to manage.
Then one day we received an e-mail asking us to start a restaurant in Koji-machi for a limited time. At first I was honestly reluctant. Koji-machi is not a common area in the food industry and even though it is only 3 stations away from Omotesando, a mere 10 minute drive, I couldn't remember ever having been there so I had no idea what to think. I declined the offer once, but when it came up again, I took a look online via street view, which surprisingly looked much nicer than what I imagined.
I met with the owner where I really started getting excited. Before I knew it, I was making time on weekdays, weekends, lunchtime and dinnertime to get a feel of the town and started thinking about what kind of store to make. As I got to know the area more and more, I became certain that this was the perfect place for our company. The wealthy live in the nearby residential areas, and there are also many families due to the large collection of popular schools. It is a very traditional business district, yet there are also many new companies starting up close by. The several embassies in the area, provide for the good population of foreign expats. I later learned that many of my friends live here in Koji-machi and what is most shocking is that it is extremely close to the pre-school I attended! I was sure it was meant to be.
I had clear instructions by the owner to create a place that would benefit the locals, but I felt that what this town needed was not something formal or fancy. What they needed was a "neighborhood place" where both the wealthy and those with children can casually stop by.
That is how No. 4 came to be. I decided to leave the direction of the food and bread up to one of our bakery chefs. By creating a concept that incorporates both our handcraft products such as bread, pizza, beer, natural wine and coffee, as well as his idea to be vegan and allergy-friendly, we made a unique store that couldn't possibly be categorized into a single group.
I am sure I surprised everyone in the food industry by choosing a place like Koji-machi, but what used to be a quiet street has now turned into a town bustling with people on the weekends. This project has made me realize once again the importance of location, and the power restaurants have in creating a new lifestyle. The pleasure of searching for such places and creating and nurturing something new. That is why I can't stop business in the restaurant industry!