Enjoy
Matcha Green Tea Nuts & An-Butter Toast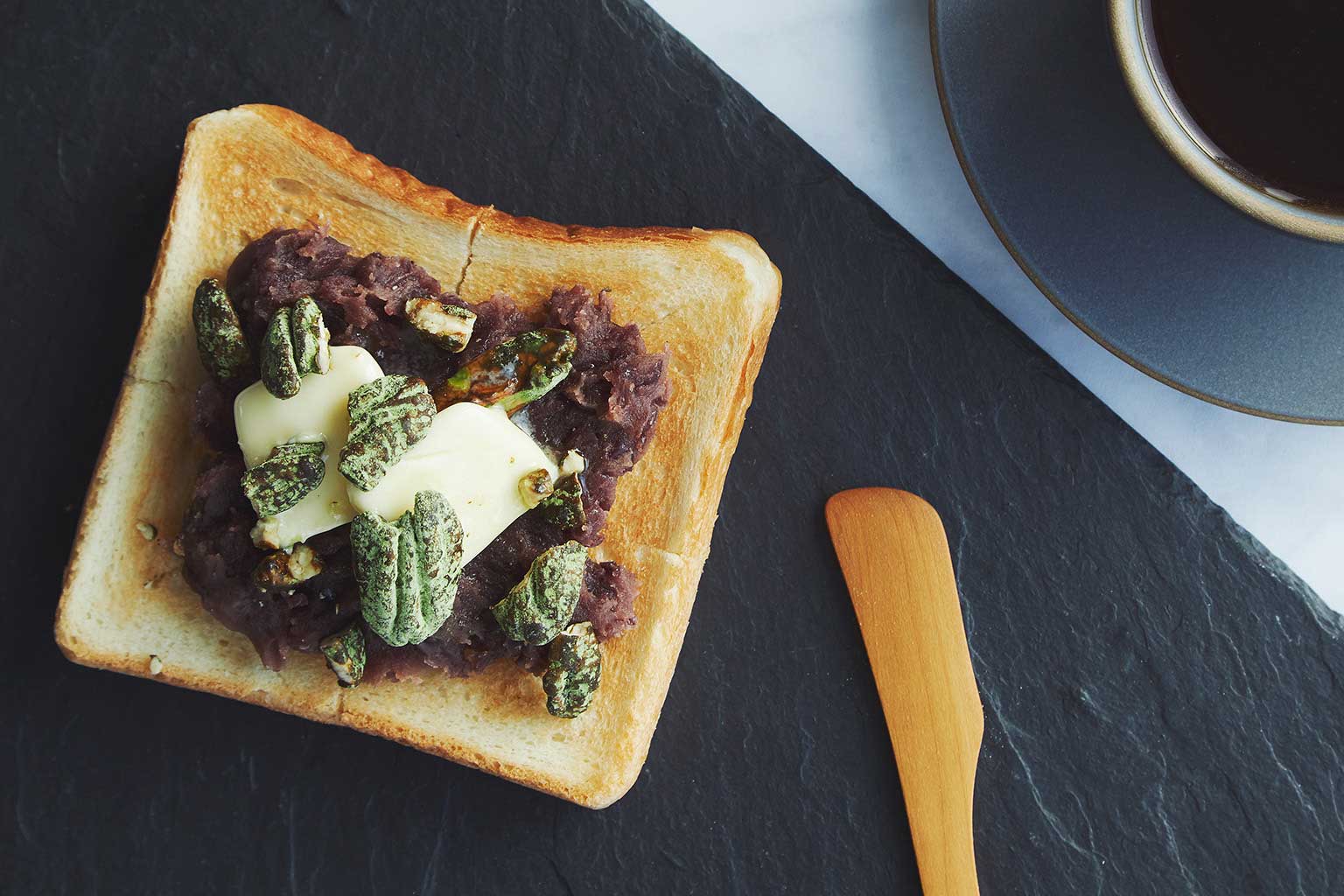 ---
Cooking Time:

Approx. 15mins

Ingredients (Serves 1):

White Bread 1 Slice
Sweet Red Beans 50g
Butter 25g
Matcha Green Tea Nuts 10g

Recipe:

Toast the bread in toaster or oven.
Make light crisscross cuts into the surface.
Place in order the sweet red beans, butter and Tea nuts on top.

Point
By adding the crisscross cuts on the surface of the toast, you can enjoy the fluffy yet chewy texture of the bread while being easily enjoyable.