Enjoy
Oven Grilled Smoked Nuts & Camembert Cheese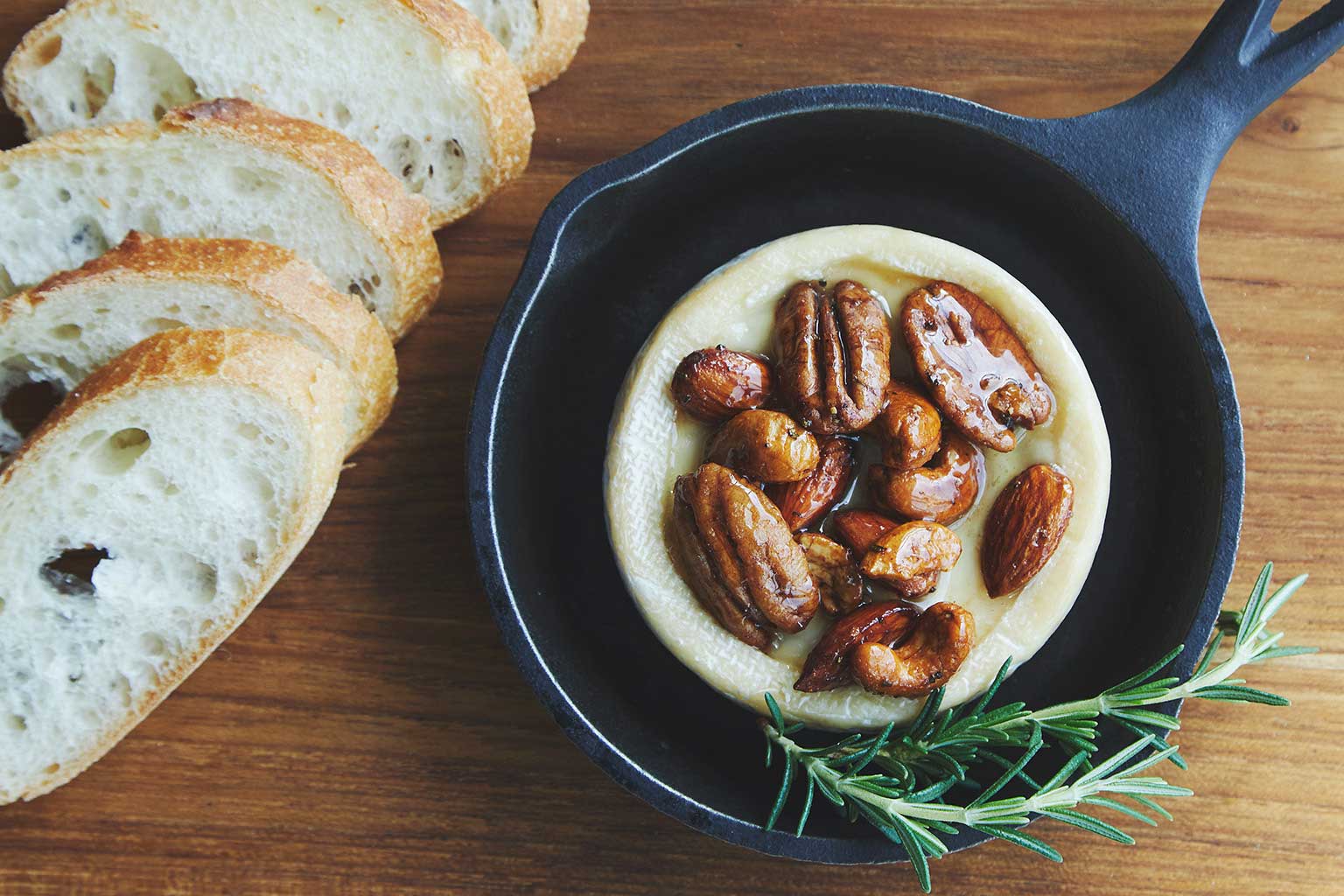 ---
Cooking Time:

Approx. 15mins

Ingredients (Serves 2):

Camembert Cheese 1
Original Smoked Nuts 30g
Honey 20g
Baguette 5 Slices

Recipe:

Cut camembert cheese in half horizontally and evenly place nuts on top.
Sandwich with the other half of cheese.
Place in oven for approximately 10 minutes at 120 degrees after placing in skillet.
Top it off with more nuts and drizzle with honey after removing it from the oven. Enjoy with the slices of baguette!

Point
Perfect timing for the cheese is when you see the surface bubbling up to a crisp!