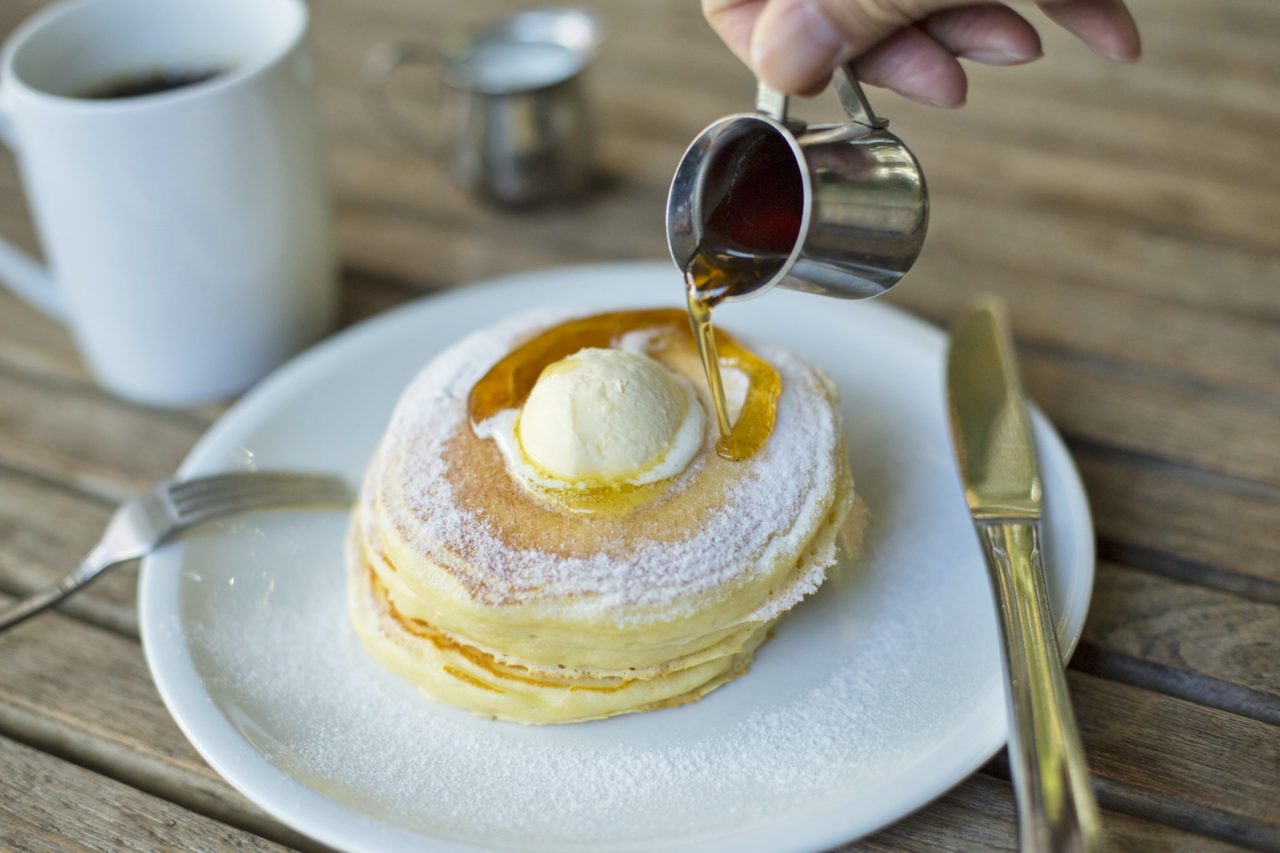 【RECIPE】Buttermilk Pancakes
---
Pancake Mix (1/2 Bottle) 142.5g
Eggs(M size/50g) x 1
Butter 12.5g
Milk  105 cc
① Transfer half of the mix into a large bowl.
② Crack the egg in another bowl and whisk.
③ Melt the butter in the microwave.
④ Mix all content in one bowl.
⑤ Oil up the pan and shape into your size of your liking and grill.
⑥ Top off with some butter and maple syrup.