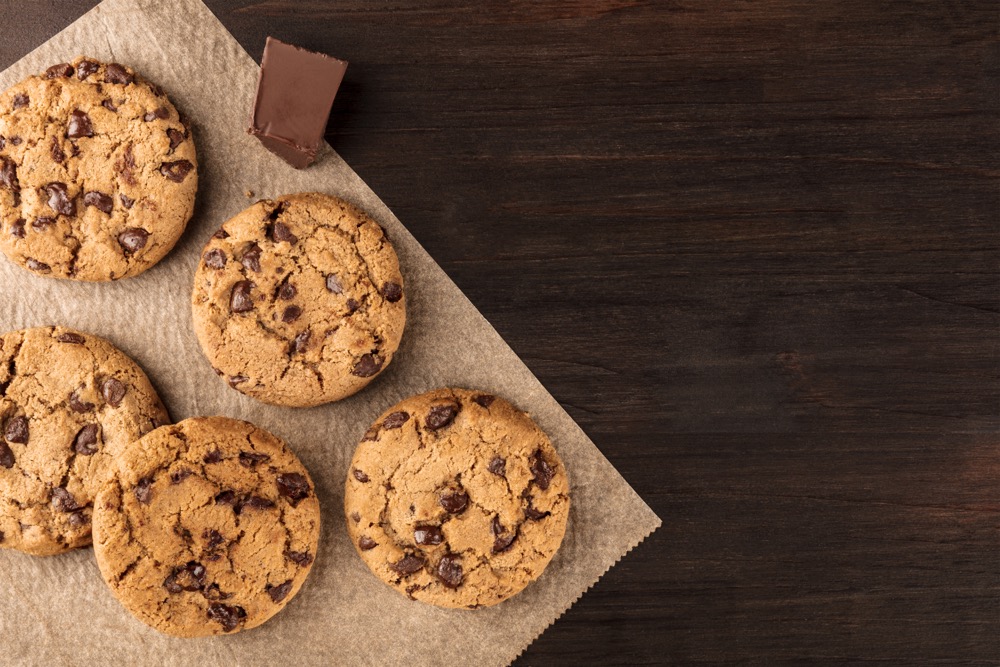 【RECIPE】Chocolate Chip Cookie
---
Chocolate Chip Cookie Mix 1 Bottle
Butter 70 g
Egg 30 g
① Melt butter in microwave.
② Cool down the butter and mix with egg.
③ Mix ② with the cookie mix.
④ Let the mix cool down in the refrigerator for 30 minutes.
⑤ Shape into your liking on top of a baking sheet.
⑥ Bake in the oven for 15 minutes at 200℃.
⑦ Enjoy after letting it cool down!
*Picture is for illustration purposes only.