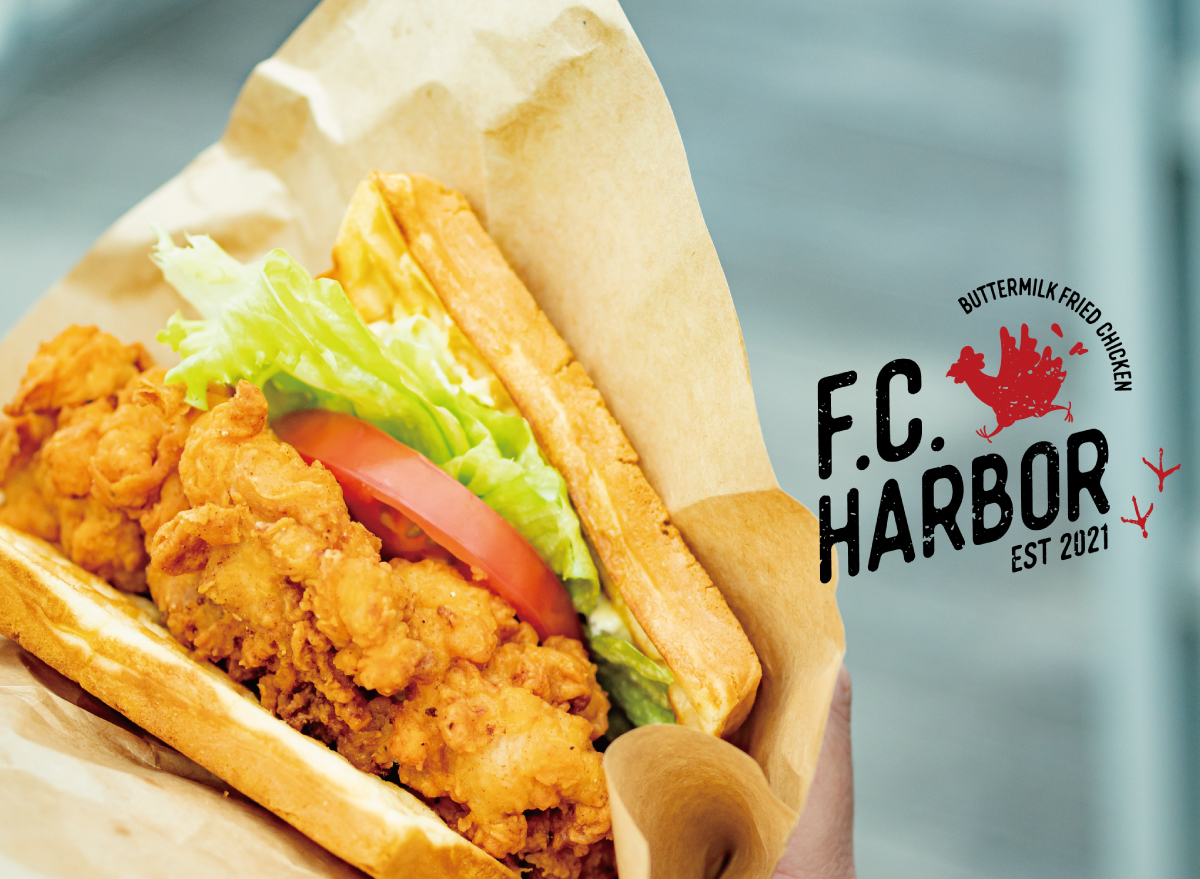 【F.C.HARBOR】Ghost Restaurant Launch
---
TYSONS & COMPANY launches 2 UBER Eats exclusive ghost restaurants!
【F.C.HARBOR 】
(Fried Chicken Harbor)
Our popular buttermilk fried chicken has made itself into a ghost restaurant!
Crunchy on the outside and super juicy inside! Be sure to try out our irresistible
chicken items including Chicken Sandwiches, Waffle Chicken Sandwiches and
pizza made with fried chicken! Delivery area is within a 3km radius within Tennoz!
Click below for more details!
OPEN: 11:30 – 17:00
BOND ST. KITCHEN, breadworks, CICADA, crisscross, EL CAMION, IVY PLACE, kenka, Lily cakes, No4, RYAN, SMOKEHOUSE, T.Y.HARBOR, T.Y.HARBOR Brewery, THE ROASTERY, TYSONS