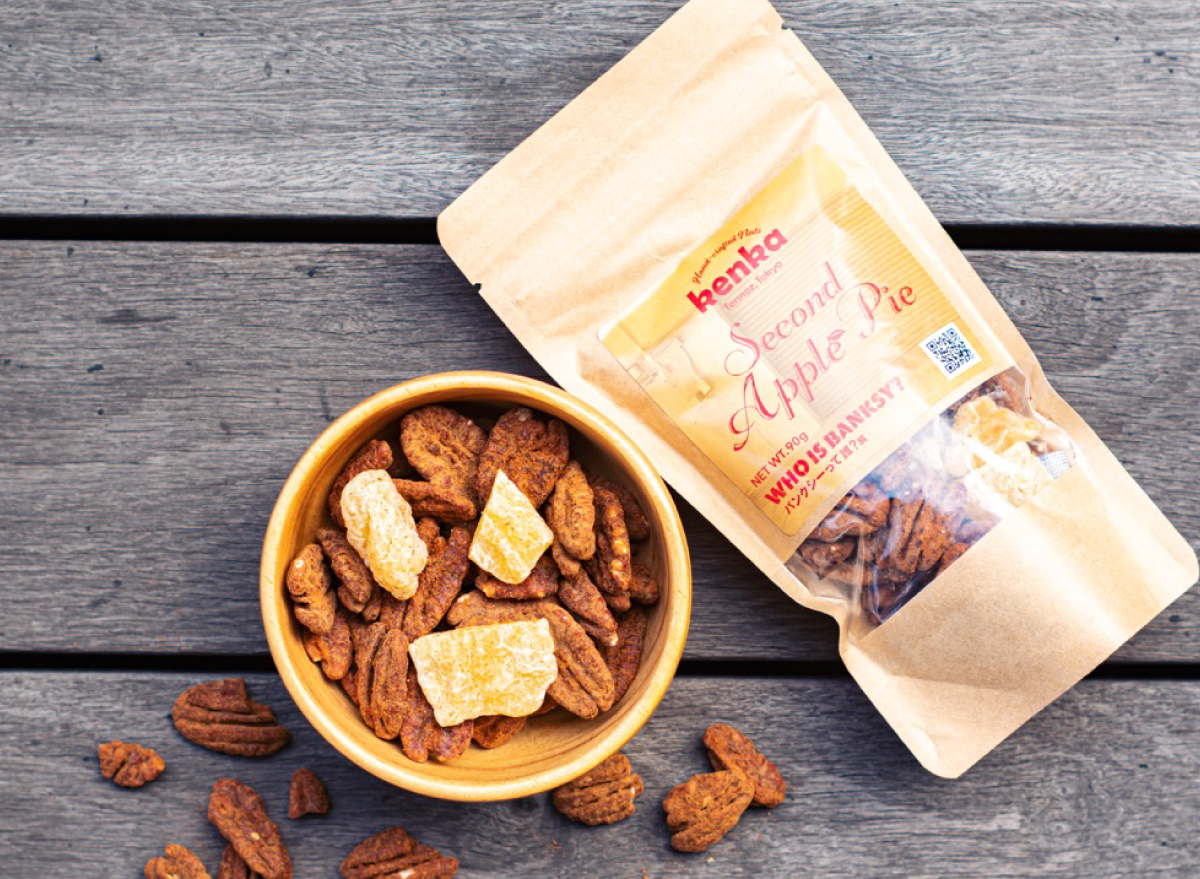 【kenka】WHO IS BANKSY? Exclusive Flavors!
---
An exclusive three way collaboration with midnight tv program "Yoru Baguette",
WHO IS BANKSY? and our original brand kenka! These two flavors are
available ONLY at the WHO IS BANKSY? exhibit! Don't miss this chance
to taste these exclusive and limited time flavors!
Second Apple Pie (90g)
"Sometimes I feel so sick at the state of the world I can't even finish my second apple pie."
Based off this famous quote by BANKSY himself, we sugar coated our pecan nuts along
with cinnamon and added dried apple bits from Aomori for one delicious snack!
Love Is In The Spice (100g)
Original smoked flavor enhanced with black pepper and chili flakes! A bit spicy
yet addictive in the additional spices.
BOND ST. KITCHEN, breadworks, CICADA, crisscross, EL CAMION, IVY PLACE, kenka, Lily cakes, No4, RYAN, SMOKEHOUSE, T.Y.HARBOR, T.Y.HARBOR Brewery, THE ROASTERY, TYSONS