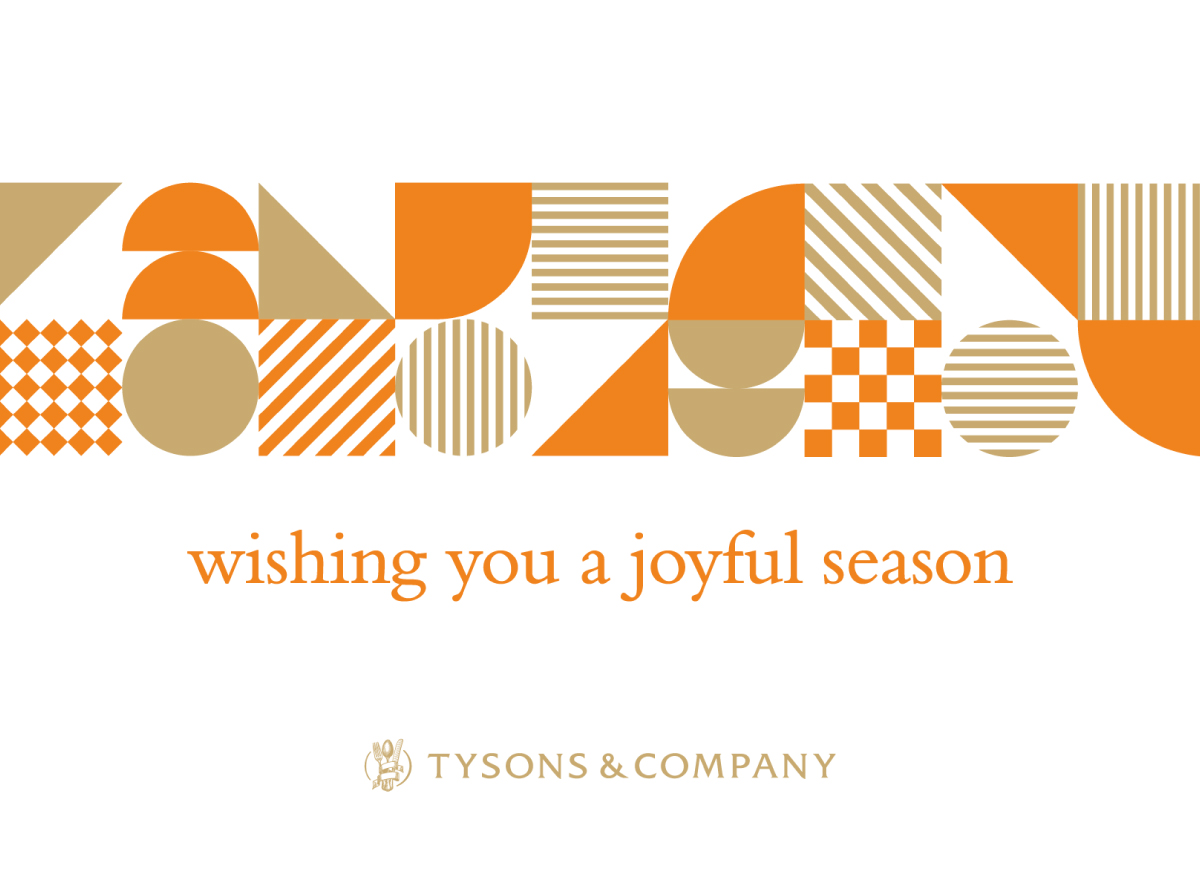 【TYSONS & COMPANY】Year-End Greeting
---
Last day of 2022! Another year full of blessings, struggles and love.
All of our affiliated stores are open until today.
Thank you for visiting /choosing TYSONS & COMPANY's stores this year.
All of us  look forward to seeing you again next year and
wish you a Happy New Year full of smiles!
BOND ST. KITCHEN, breadworks, CICADA, crisscross, EL CAMION, IVY PLACE, Kacto, kenka, Lily cakes, No4, RYAN, SMOKEHOUSE, T.Y.HARBOR, T.Y.HARBOR Brewery, THE ROASTERY, TYSONS