【T.Y.HARBOR Brewery】BAKUTO@Tennoz Canal Festival
---
4/21 (Fri) ~ 4/23 (Sun)

BAKUTO returns this year at the 2023 Tennoz Canal Festival!
"BAKUTO", a beer and spirits event held last November where multiple Tokyo craft beer
and spirit makers came together with beer, food and music. This year, BAKUTO returns
to Tennoz on the Boardwalk as part of the Tennoz Canal Festival! This time, 12 beer and
spirit makers will gather to offer their signature beverages and food!
Don't miss this chance to enjoy some great tasting craft beer and
spirits alongside the Tennoz Canal! Free admission!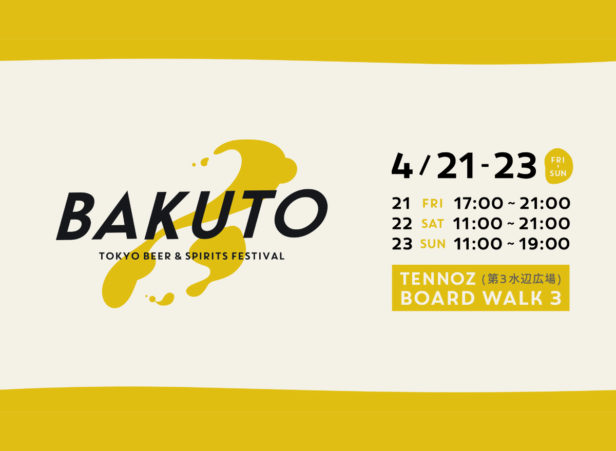 〈Schedule〉
4/21 (Fri) 17:00 – 21:00
4/22 (Sat) 11:00 – 21:00
4/23 (Sun) 11:00 – 19:00
※ Free Admission
〈Location〉
Boardwalk 3
2-chōme-2-12 Higashishinagawa
Shinagawa City, Tokyo 140-0002
〈Breweries & Spirit Makers〉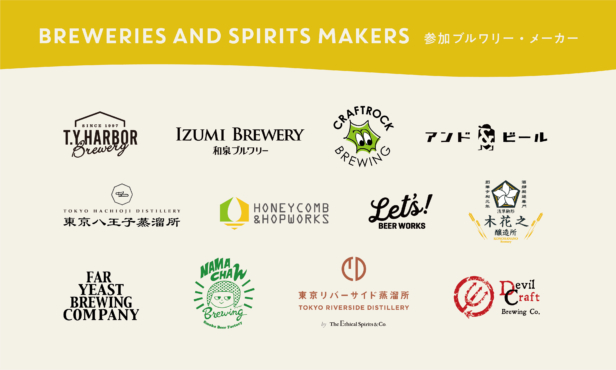 BOND ST. KITCHEN, breadworks, CICADA, crisscross, EL CAMION, IVY PLACE, Kacto, kenka, Lily cakes, No4, RYAN, SMOKEHOUSE, T.Y.HARBOR, T.Y.HARBOR Brewery, TYSONS