STORY
The starting point for TYSONS
Everything began here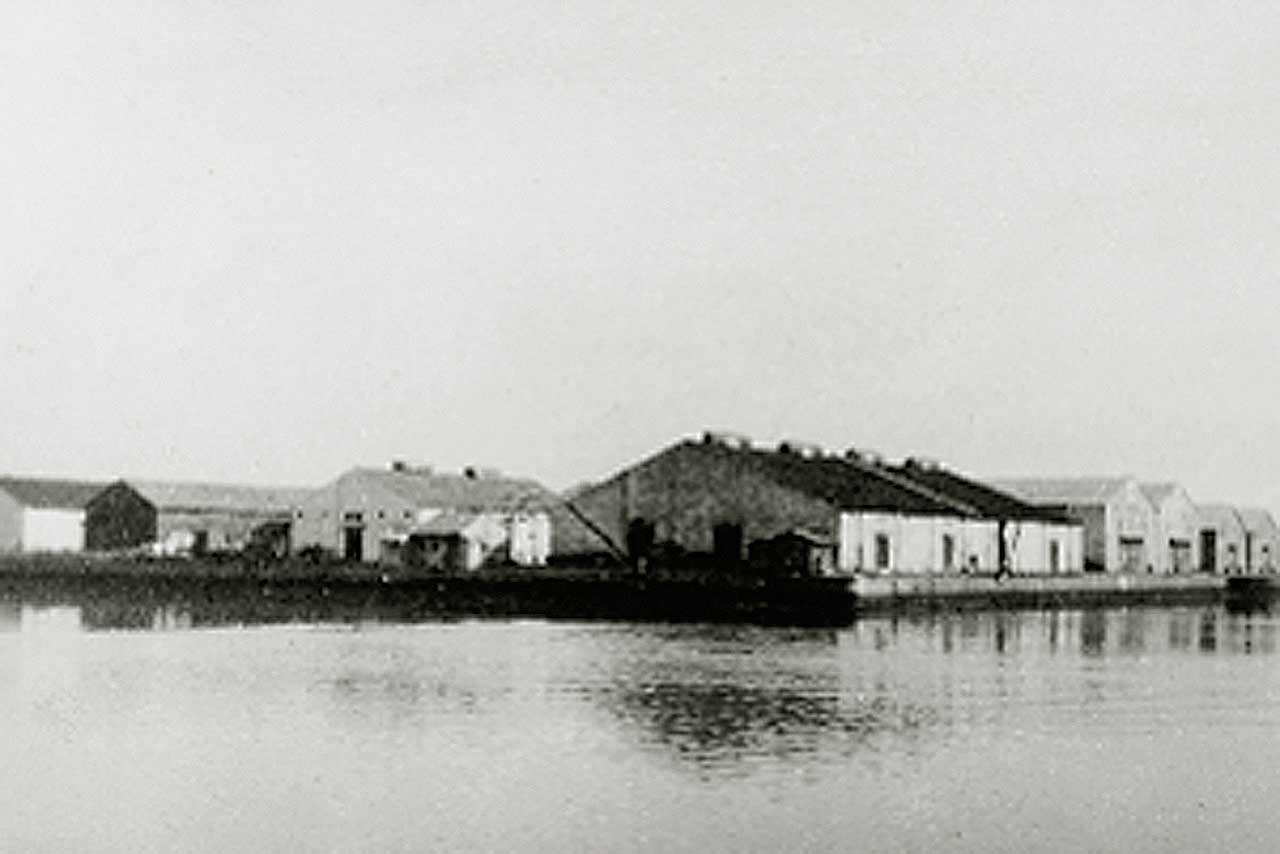 There is so much about this restaurant that needs to be told. The old warehouses my grandfather built after the war, the broad terrace that looks out on the canal, the hand-crafted beer, the exhibits of art by young artists we've continued to do since opening, and the history that suffuses the restaurant…. Since opening in 1997, each year progress has been, and in 2005 we experienced a major renovation. In February of 2006 we opened our floating lounge and in March of 2010 we opened our bakery café so that guests could enjoy themselves from 8 in the morning until late at night, and then we also made it possible for guests to arrive at the restaurant by boat, and all of that was possible because this was T.Y.HARBOR. We cannot express in words what we feel about this restaurant. Everyone worked together to foster the restaurant to this point, and we too have been fostered by the restaurant.
After the war, my grandfather, who had been running a pawnshop up until then, bought land in Tennozu, and he bought the burnt out steel shell of a factory that had been hit in one of the air raids during the war, and it was there that he built his warehouses and gave rise to Terada Warehouses. Time passed and in the late 80s Tennozu, which had previously been home to nothing but warehouses, was undergoing re-development as a waterfront area, and those warehouses were being renovated into modern offices and studios, so they could have new lives. T.Y.HARBOR was one of those renovation projects and was born in April of 1997. After the lifting of the ban on the production of local beers in 1994, more than 300 small breweries were begun throughout Japan, but there were just four (and now only two) in the 23 wards of Tokyo, and ours was the only one to come about without backing from a major brewery and to be modeled on a West Coast American brewery restaurant.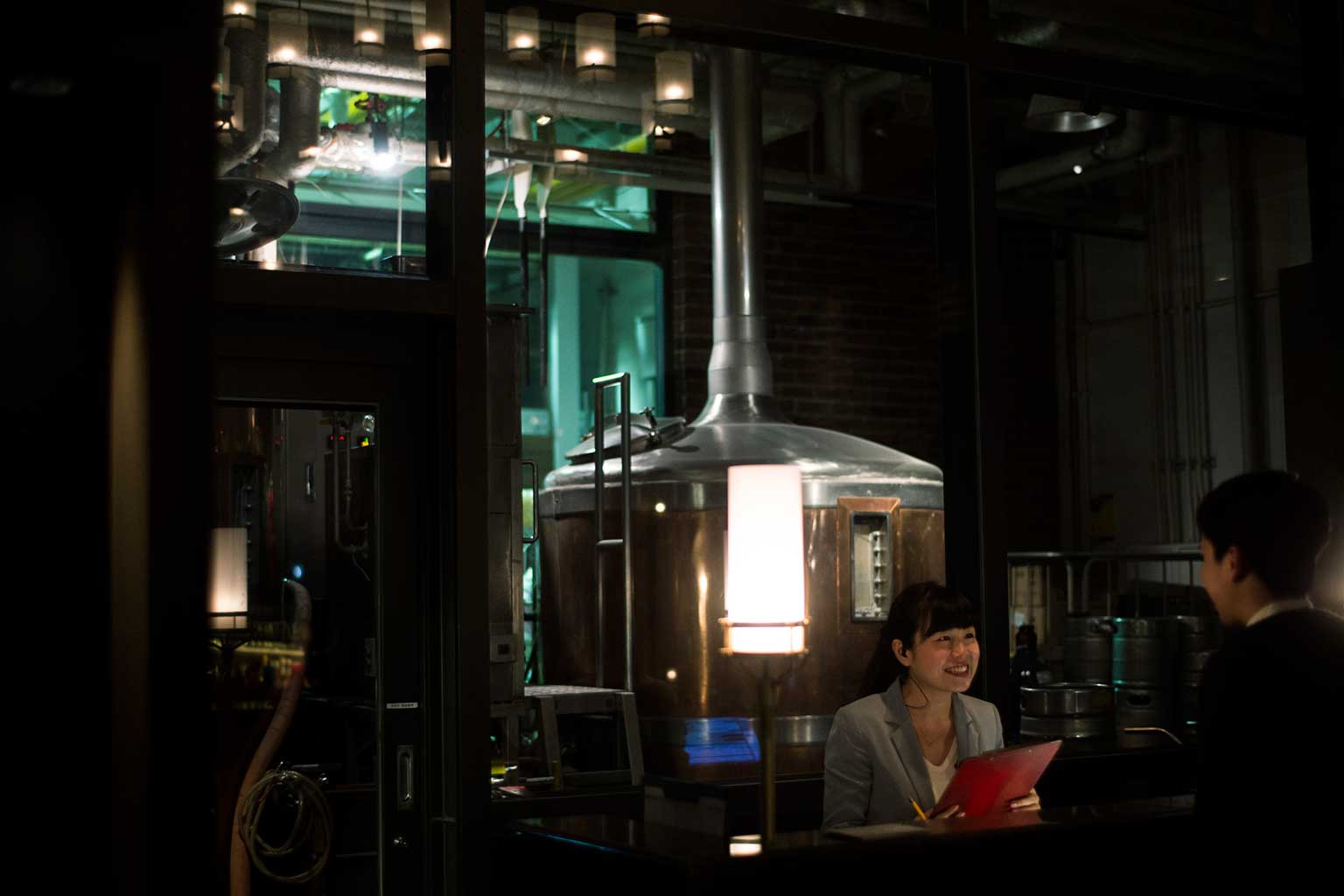 When we opened, in spite of the great location and space, and the buzz we had generated, we were unable to follow that up with positive sales figures, and, although it seems hard to imagine now, for nearly two years, we were very close to having to close the restaurant down as a result. We therefore brought in a new management team to take over the restaurant in April of 1999. They accepted their negative inheritance, and worked hard to turn things around with a spirit and effort that almost cannot be described, and once the restaurant started moving in the right direction, it kept up its positive growth. For all our experiences of the hard times, our feelings toward this restaurant are still powerful.
In a city as big as Tokyo we think there are few other restaurants whose clientele are as diverse as ours. We attract all ages, nationalities and genders, and people come here with clients, on dates, with their families, and also for parties. In an industry where it is hard to take anyone and everyone, for us to be supported by such a diverse clientele might be due to the inclusiveness of our environment here. Although we are fortunate to be within walking distance from Shinagawa Station, we're in a location where time seems to flow more slowly, so much so that it is hard to think that you are still in the heart of the city. Depending on the time of day, you can experience shifting plays of light and changes in the weather that you can feel within your body, so much so that you get the sense that you are living within nature here. During the day, things are brighter and the sky stretches broadly out above you, and at night, the vistas are quiet, and you are surrounded by the sound of water. Particularly fascinating is that moment at sunset when the colors shift to a monotone, and the sights shown along the water are so beautiful that you are lost for words. Before it rains, the air changes such that you can feel it on your skin, and there are several times a year when, at sunset, the sky turns to a deep red and that is reflected in the water, creating a strange red world all around you.
I've heard it said that it is not like being in Tokyo, but Tokyo was once known as the Water Capital, and this space along the water's edge is a valuable remnant of that Tokyo then. A truly Tokyo water's edge lifestyle that not enough people know about yet is right here.